A due settimane dalla gara casalinga sul tracciato di Adria, Davide Rigon è pronto a calarsi nuovamente nell'abitacolo della sua Ferrari F430 del team BMS Scuderia Italia per affrontare la quarta tappa del Mondiale FIA GT sul tracciato tedesco di Oschersleben

Dopo la buona performance sul tracciato veneto che ha regalato ulteriori punti al pilota vicentino dimostrando ancora una volta tutto il suo volare anche nel Mondiale, Rigon è ansioso di tornare a correre per cercare di continuare la sua striscia positiva, che lo vede a punti costantemente dalla prima gara sul tracciato inglese di Silverstone.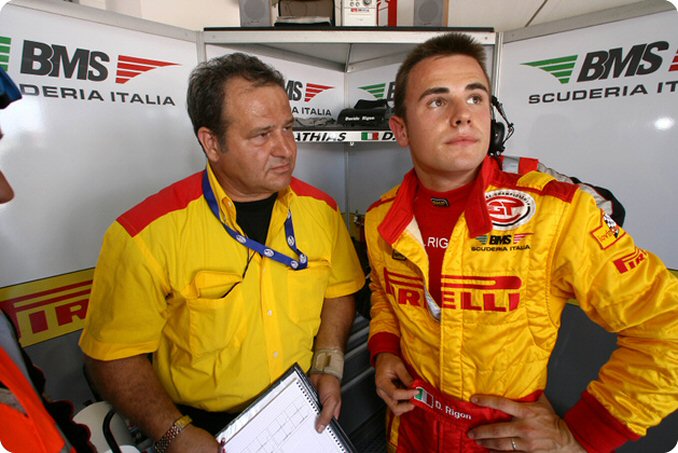 "Dopo la buona prestazione di Adria in cui avremmo potuto conquistare anche il podio andiamo in Germania per la quarta tappa del Mondiale FIA GT, con l'obiettivo di raggiungere il massimo risultato possibile." commenta Davide Rigon "Certamente il podio è il nostro primo obiettivo, però bisogna considerare che il livello tecnico di tutti i team e del parco piloti è molto elevato, infatti bisogna spingere sempre al massimo senza commettere il minimo errore. Sul tracciato di Oschersleben ho corso solo una volta con la F. BMW, ma da allora la pista ha subito numerose variazione. Proprio per questo cercherò di sfruttare la meglio le due sessioni di qualifiche da 80' ciascuna in programma nella giornata di sabato.
Successivamente mi trasferirò in Belgio a Spa per il primo test collettivo in vista della 24h di Spa-Francochamps.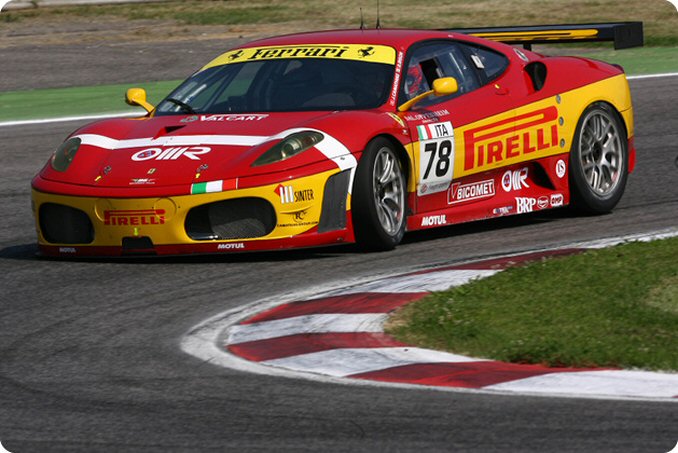 Programma week end Oschersleben
Sabato 5 Luglio
9.00 – 10.20 Prove libere 1
12.25 – 13-45 prove libere 2
Domenica 6 Luglio
9.00 – 9.30 Warm up
13.15 – 15.15 Gara

In two weeks the home match on the track of Adria, Davide Rigon is ready to dive back inside of his Ferrari F430 team BMS Scuderia Italia to address the fourth leg of the FIA World GT on the track German Oschersleben
After the good performance on the track veneto that gave additional points to the pilot Vicenza demonstrating once again its full fly in World Rigon is anxious to return to run to try to continue its positive strip, which sees him constantly points from the first race on British Silverstone track.
"After the good performance of Adria where we could conquer the podium, we go to Germany for the fourth leg of the FIA World GT with the aim of achieving the maximum possible result." Commented Davide Rigon "Of course the podium is our first objective, however, must be considered that the technical level of all teams and riders of the park is very high and we must always push to the maximum without making the slightest mistake. On the track of Oschersleben I course only once with F. BMW, but since then the track has undergone numerous changes. Precisely for this attempt to exploit the better two sessions of qualifications from 80 'in each program in Saturday.
Later I trasferirò directly at Spa for the first test collective view of 24h of Spa-Francochamps. "