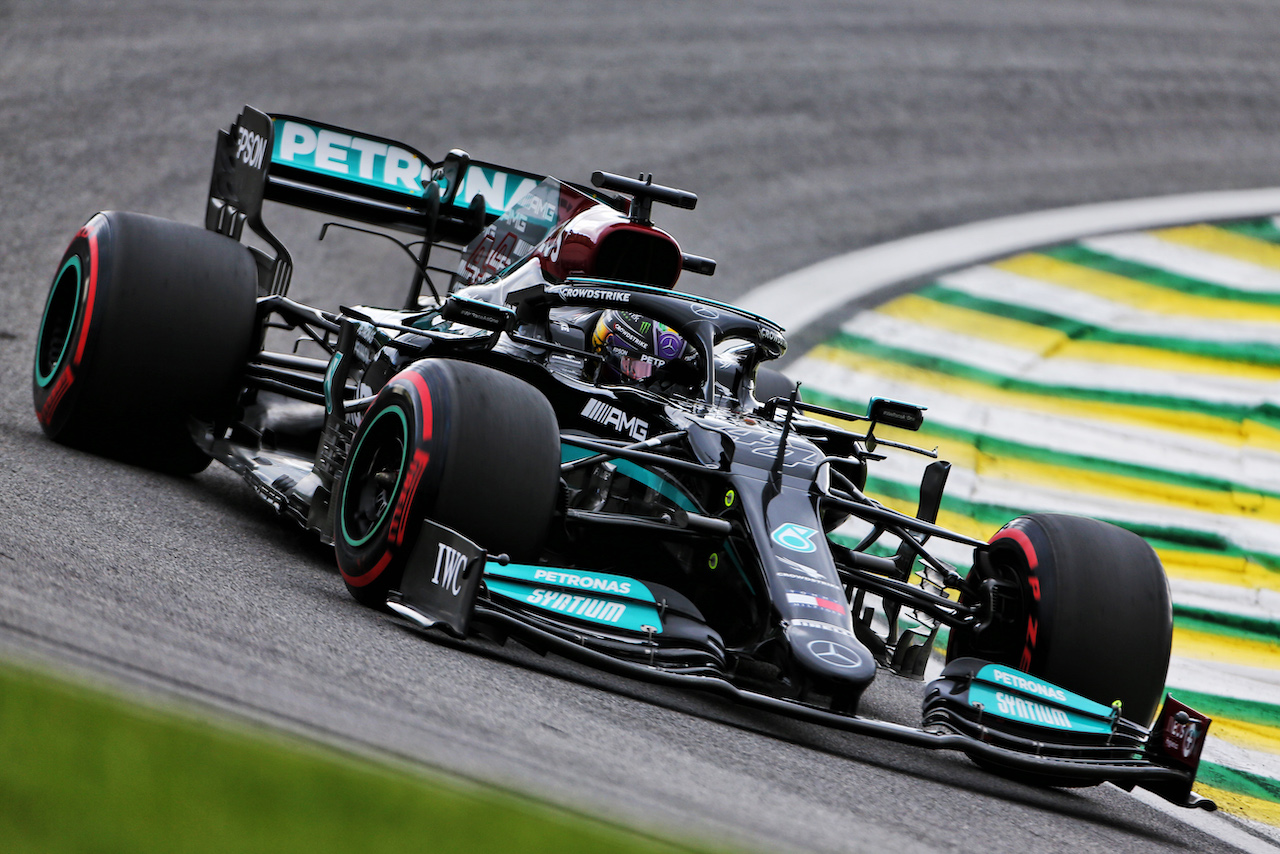 A success as a couple. Hamilton and Mercedes were both superstars despite that "flaw" that could have cost a lot. Even if it was just a few mere millimetres it was a major oversight by a team with eight world championships to its credit. With great stubbornness Hamilton recovered position after position, starting with the sprint race that was fruitful, and therefore positions recovered in barely twenty four laps, and he then completed the job with a clear success.
The strategy of changing the endothermic engine paid off because he was able to exploit all the power and on the straight there was no comparison with any rival. He incited the crowd.
Well done also to Bottas who during Saturday's race took the points for the win away from Verstappen, even if I believe the points system is wrong since there are too few to be won.
For 57 laps Verstappen made him pay a high price, lapping in excellent times answering with strength to the first attack by his direct rival. I found the marshals' decision not to proceed with the investigation correct since it was a race incident, certainly on the limits of the regulations, between two drivers who are competing for the world title. He could do nothing in bend 3 of the 59th lap. From that moment the Dutchman raised his foot to protect his Honda. It was obvious that the Red Bull did not have Mercedes' rhythm.
We saw a wonderful struggle between two excellent teams that took points away from each other, with Perez setting the fastest pap in the end with a strategic pit-stop. There were important gaps for all the others with Ferrari once again winning the direct contest with McLaren. With seventh place ahead of the two Alpines Gasly kept Alpha Tauri in the fight for fifth place but it will not be easy with a contribution by Tsunoda.
Two new circuits now await us before the grand final in Abu Dhabi where the title will most likely be assigned. Both Hamilton and Verstappen deserve the crown but only one will win.
Gian Carlo Minardi
https://www.minardi.it/wp-content/uploads/2021/11/f1-gp-san-paolo-foto-venerdì-qualifiche-320.jpg
854
1280
Redazione
http://www.minardi.it/wp-content/uploads/2019/07/logo_m-1.png
Redazione
2021-11-14 22:18:05
2021-11-15 15:55:38
F1 | GP BRAZIL, THE POINT BY GIAN CARLO MINARDI "HAMILTON AND MERCEDES SUPERSTARS"