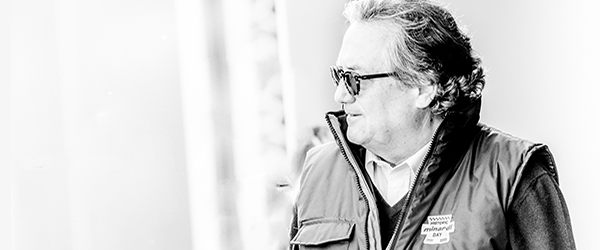 Despite having reached the penultimate grand prix of the season there are a number of different things to consider starting with qualifying at 7.00pm with the race scheduled for 18.10.
Third place is at stake for the drivers, with the internal duel in Ferrari between Leclerc and Vettel and the sixth and seventh place between Racing Point and Toro Rosso,
The last few editions were characterized by bad weather and severe thunder storms and care will need to be taken in the first downhill bend to the left which is often the stage for side swipes. Leclerc will have to pay a ten place penalty for having replaced some components of his power unit but seeing the characteristics of the Sao Paolo track it may not be so penalizing since the track favours overtaking as we saw last year with Ricciardo who, having started from 10th place, in a few laps had already reached the top six. Keep an eye opt for Red Bull because without the Verstappen-Ocon clash last year the Dutchman could have brought home the win.
For Mercedes this will be the first grand prix without Toto Wolff and it will be interesting to see how the team will be manages, even if they are still the point of reference.
The last few weeks have been very intense for the future of Formula 1 that is oriented towards zero emission between 2025 and 2030, but staying closer to us, 2021 will be the stage for major technical and sporting changes one of which is the inclusion of the Budget Cup
On this matter, I believe that a serious mistake has been made by not bringing it forward to next season. With the current regulations 2020 will be the scene for crazy spending by the three top teams which will have the possibility to move far ahead of the remaining 7 teams. Those who will be able to spend money next season will be able to enjoy a considerable advantage that will have a positive impact on the following years. For this reason I do not expect a major inversion of the forces in play which as it happens was the main objective for containing the costs.
Gian Carlo Minardi
https://www.minardi.it/wp-content/uploads/2019/03/minardi3-2.jpg
250
600
Redazione
http://www.minardi.it/wp-content/uploads/2019/07/logo_m-1.png
Redazione
2019-11-13 19:53:04
2019-11-18 09:52:25
F1 | Gp Brazil, MINARDI "The Budget Cap should have been brought forward"