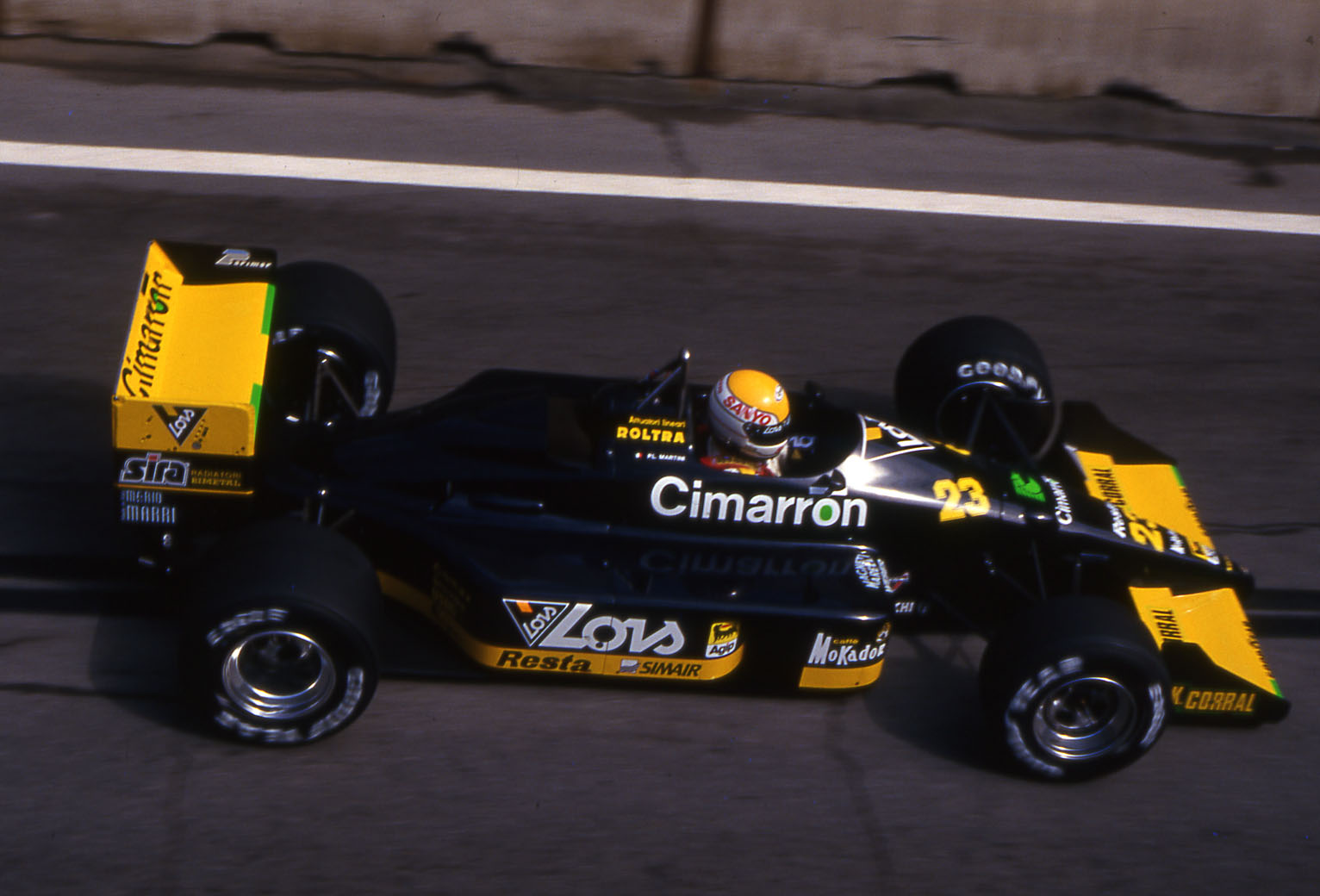 April 5th, 1985 is the symbolic date for Gian Carlo Minardi and the Minardi Team. At 9.30am of that Friday 35 years ago the Team from Faenza marked its debut in the Formula 1 World Championship on Brazil's Rio de Janeiro track during the first round of free practice with the sole example of the M185 entrusted to Pierluigi Martini. "Everybody looked at us as if we were Martians," remembers former mechanic Bruno Valli.
During the 21 years of history in the World Championship there were many other important occasions and one of these was certainly July 19th, 1988. On the Detroit track in the sixth round of the world championship, Pierluigi Martini and the Minardi Team gained their first world championship point with the M188. This was a triumph for the driver from the Romagna who finally asserted himself in the ranks of the true drivers in the highest series but it was especially a reward for the tenacity of Gian Carlo Minardi, the first great achievement since his arrival in F1.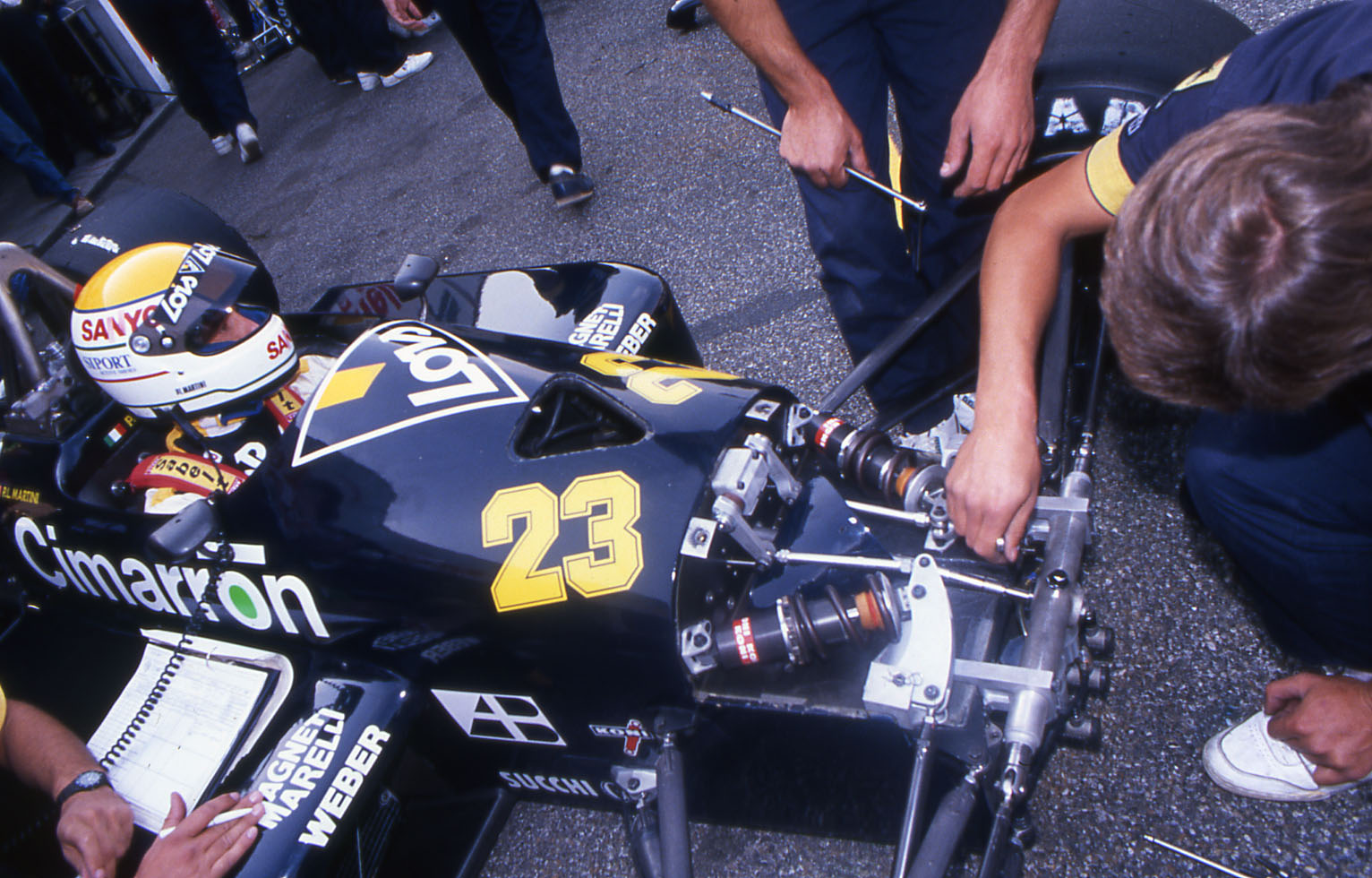 The M188 designed by Giacomo Caliri and nicknamed the "camel" due to its chronic instability should have been a liberation for the team. Unfortunately these expectations were soon disappointed. The racing car with the naturally cooled 3500 cc Ford Cosworth DFZ V8 with a very short wheel base of 2670mm, even if aided by a torsion bar suspension (a solution that would be taken up in F1 only 10 years later) the M188 did not perform and was badly suited to the regular road surfaces. In the first five grands prix the M188 counted three retirements, three did not qualify (Monte Carlo, Mexico and Canada) with Adrian Campos and barely a sixteenth place and eleventh place twice. These results brought about the dismissal of the Spaniard who was replaced precisely by Martini on the occasion of the USA Gp.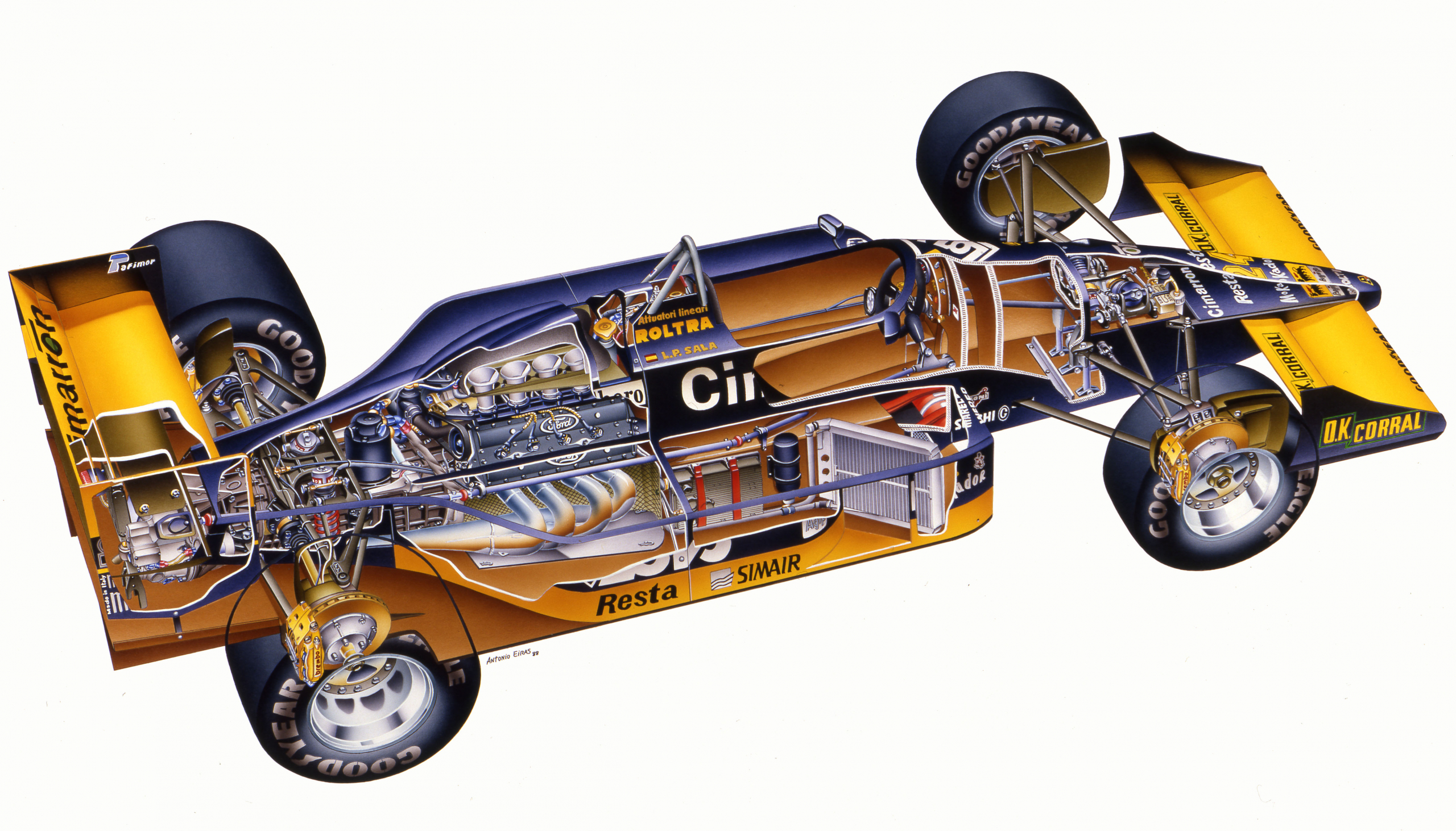 The poor results brought a technical revolution with the departure of Caliri whose functions were entrusted to a team of young engineers led by Aldo Costa, Gabriele Tredozi, Tommaso Carletti and Vincenzo Emiliani, the latter charged with redesigning the traditional suspension with helical wheels which, thanks to its geometry, hinged more effectively to the chassis making everything more rigid and improved the behaviour of the car. The lengthening of the wheel base contributed to making the racing car more stable and improving above all the aerodynamic flow. Finally, starting with the Italian Gp, a dynamic dome was adopted to increase the flow of air to the engine.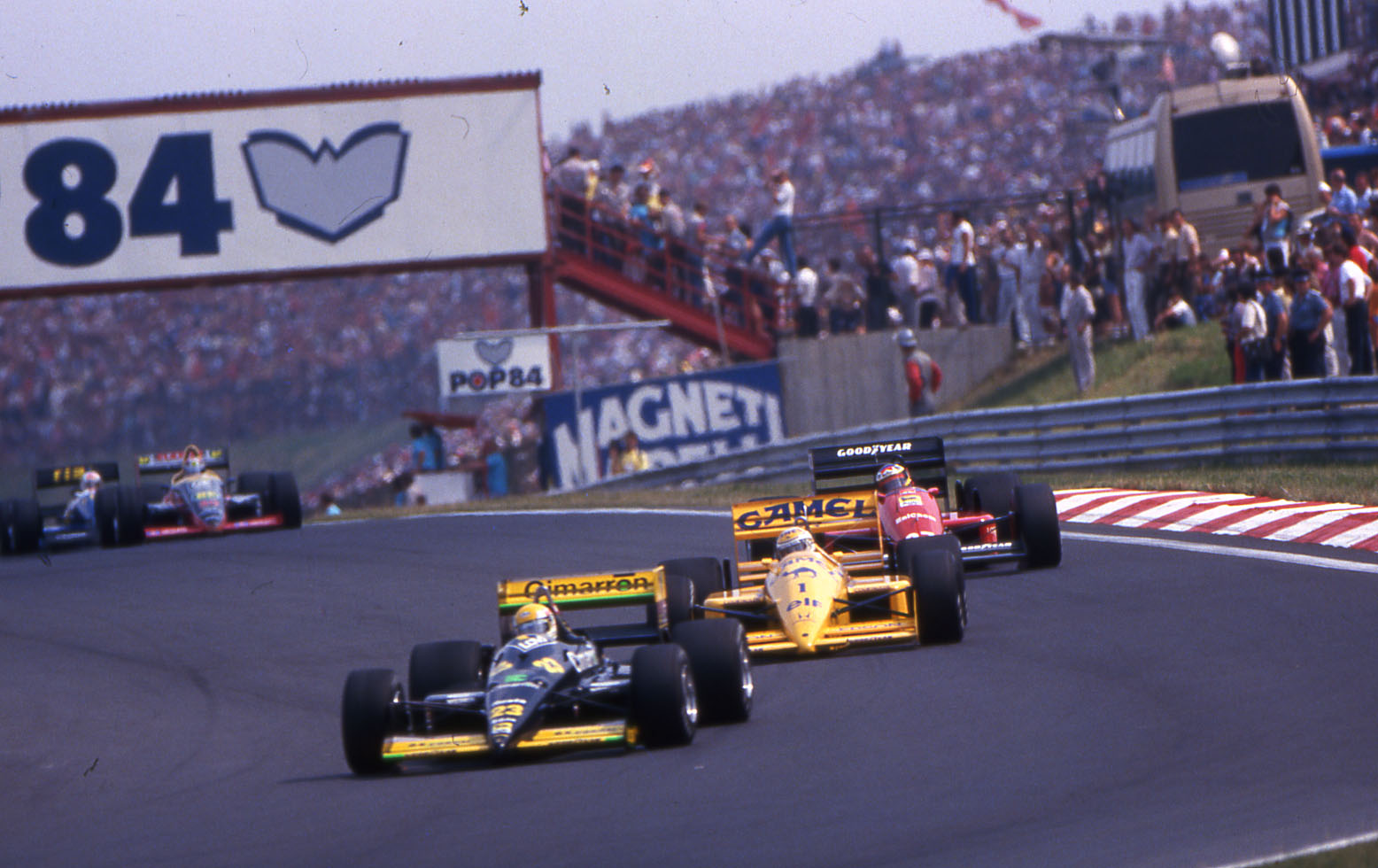 All these improvements ensured that the racing car achieved better overall performance of a total of about 3 seconds and achieved 7th place in Australia, 8th in Portugal and 10th place in the Constructors' Championship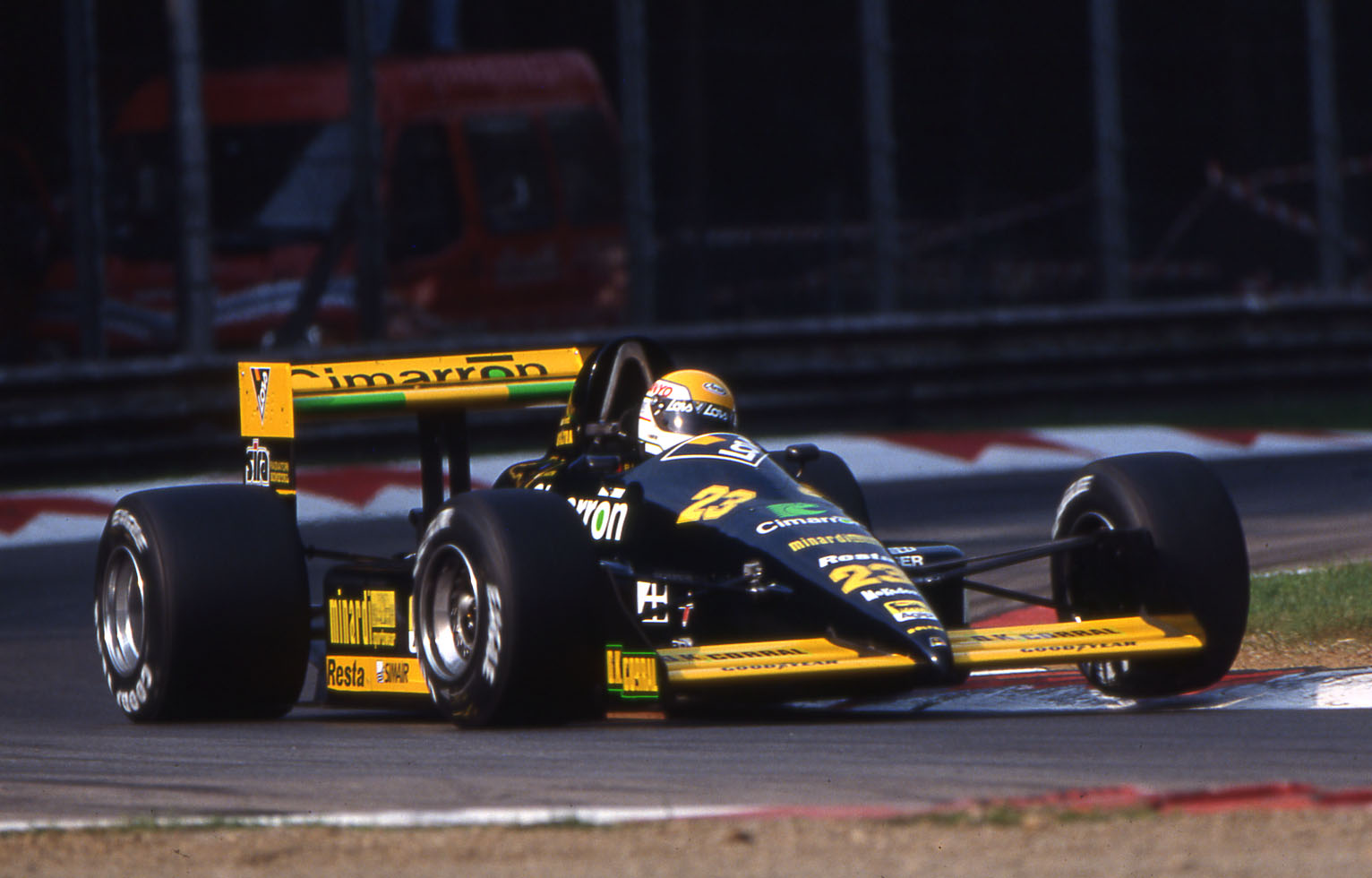 https://www.minardi.it/wp-content/uploads/2020/04/1988_06_USA_Martini_D1.jpg
1040
1532
Redazione
http://www.minardi.it/wp-content/uploads/2019/07/logo_m-1.png
Redazione
2020-04-17 11:00:03
2020-04-16 14:58:48
MINARDI M188 | THE "CAMEL" THAT CONSECRATED MINARDI AND MARTINI