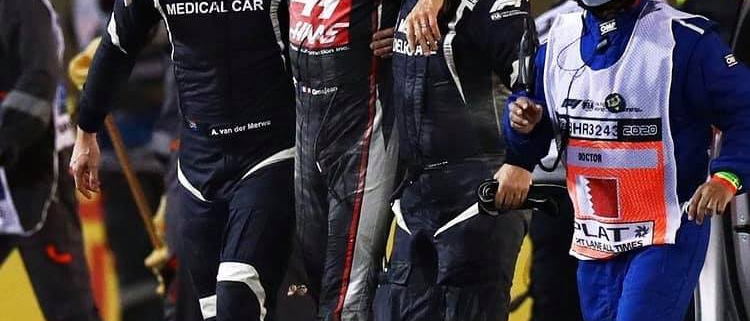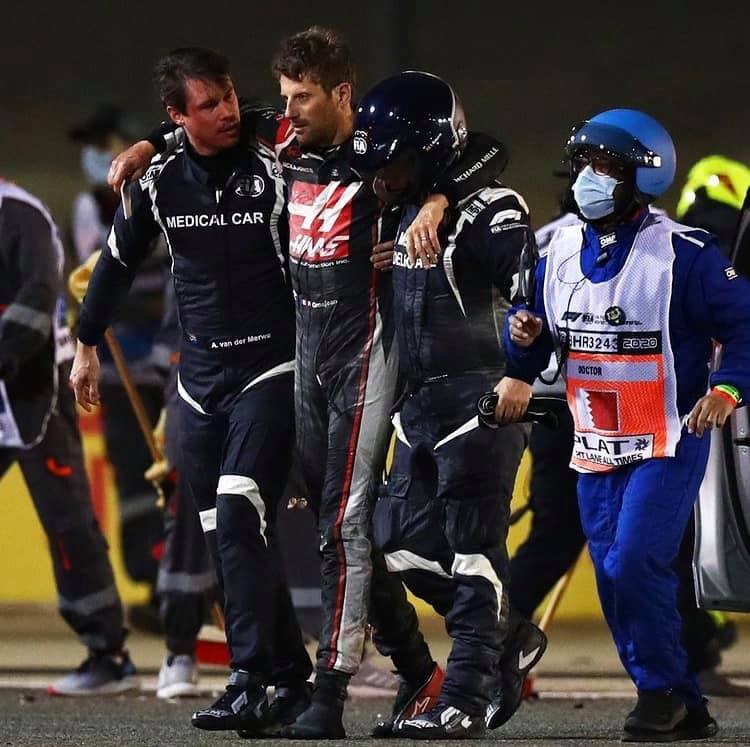 "Motorsport is dangerous" We must never forget this.
We have undoubtedly seen first hand the gigantic steps that have been taken on the safety front and today we must say thank you for the Halo and the Hans, as well as all the rescuers. It is important to continue to work on this road without lowering the guard.
We had not seen such a frightening accident in decades and luckily everything went well. Grosjean was skilful and reactive managing to get out of that ball of fire in 20" but FIA must absolutely investigate the causes that set off the fire.
The grand prix was, to say the least, eventful, seasoned by the collision between Stroll and Kvyat after the restart and ended with the Canadian overturning but without any harm to the driver. For Racing Point it was surely an unlucky Sunday considering Perez's retirement a few kilometres from the chequered flag due to the failure of the Mercedes power-unit.
It was a body blow for them considering the possibility of taking third place in the constructors' ladder vanish and it is now firmly in the hands of McLaren thanks to today's fourth and fifth places by Norris and Sainz.
It is a real shame, as well as absurd, that a driver fighting for fourth place in the world championship (Perez is fifth behind Ricciardo) will not be on the grid next year.
It was a grand prix based on the tyre strategy with many stops which rewarded Lewis Hamilton (95th win) ahead of the two Red Bulls of Verstappen and Albon who returned to the podium. In Red Bull they are deciding about Albon's fate and it will not be an easy decision since at this time it would be useless to break the balance inside the team. Verstappen is the first driver and needs a right hand man who brings the highest number of points to the team.
With today's performance Ferrari definitively raised the white flag for taking new positions on the constructors' ladder. Leclerc's tenth place (1 point), the result of Perez's retirement, is really too little. Next weekend we will see the second step in Bahrain (the penultimate round) but on a new configuration for the world championship which can be compared to an oval with a lap time that could be lower than a minute. This situation is even more unfavourable for the SF1000.
Gian Carlo Minardi

https://www.minardi.it/wp-content/uploads/2020/11/128666930_3349866071789639_268040563537457599_n.jpg
747
750
Redazione
http://www.minardi.it/wp-content/uploads/2019/07/logo_m-1.png
Redazione
2020-11-29 19:22:38
2020-11-29 21:20:16
F1 | GP BAHRAIN, THE POINT BY MINARDI "MOTORSPORT IS DANGEROUS. NEVER LET THE GUARD DOWN AND FIA MUST INVESTIGATE THE EXPLOSION"