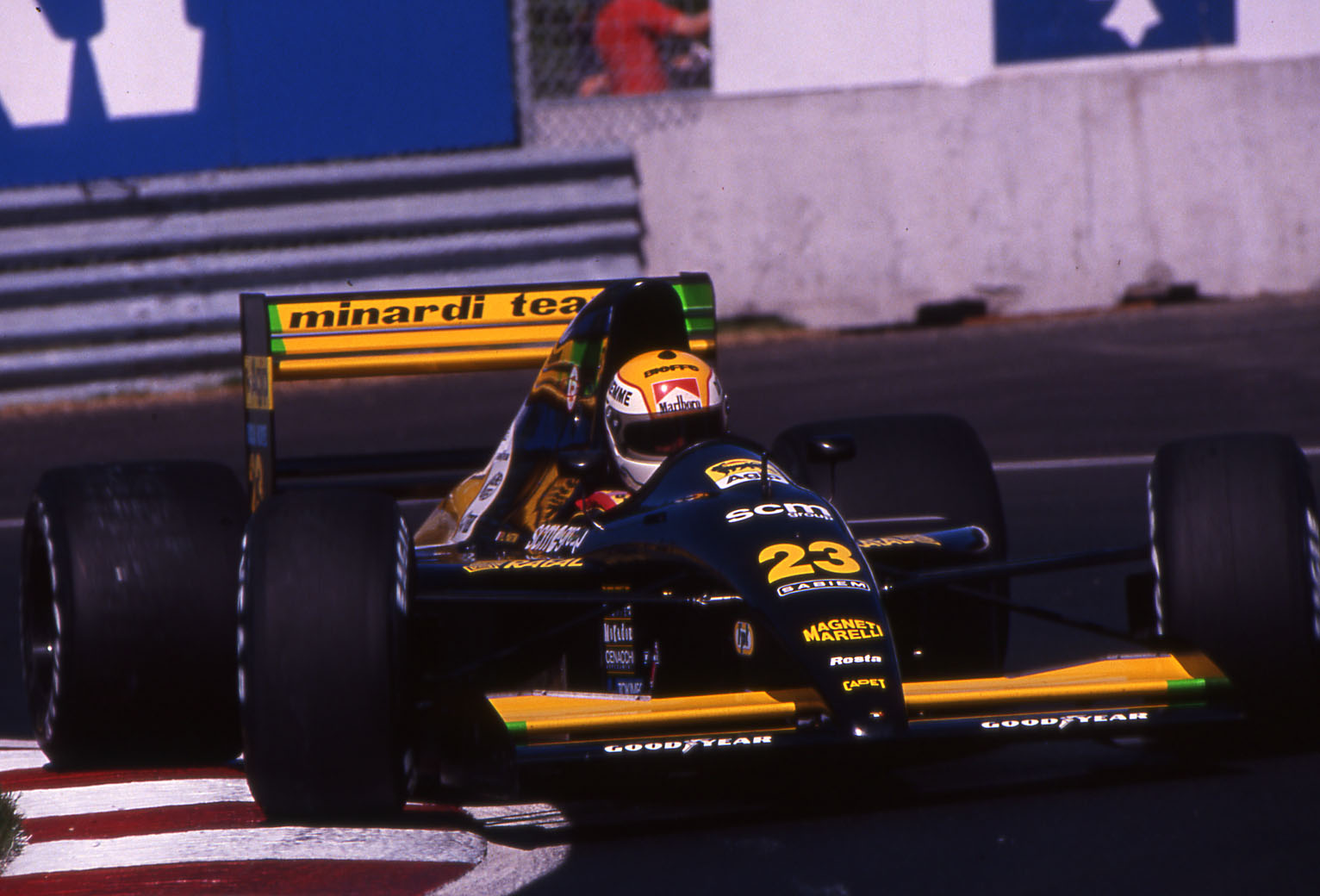 April 5 1990 was another historic date for Gian Carlo Minardi and the Minardi Team. It was announced that from the 1991 season Ferrari would supply its 12 cylinder engine to the Minardi Team. For the first time in its history Ferrari supplied one of its components to another team.
The Aldo Costa designed M191 became the first car in history to mount a Ferrri client engine. The chassis, built around two small drivers such as Pierluigi Martini (68kg) and Gianni Morbidelli (65kg) presented a reduced and extreme body. The car was born and entirely developed around the engine from Maranello and the Minardi gearbox. During the season it benefitted from significant aerodynamic and technical development. It was an extremely expensive car that heavily committed the team from the technical point of view.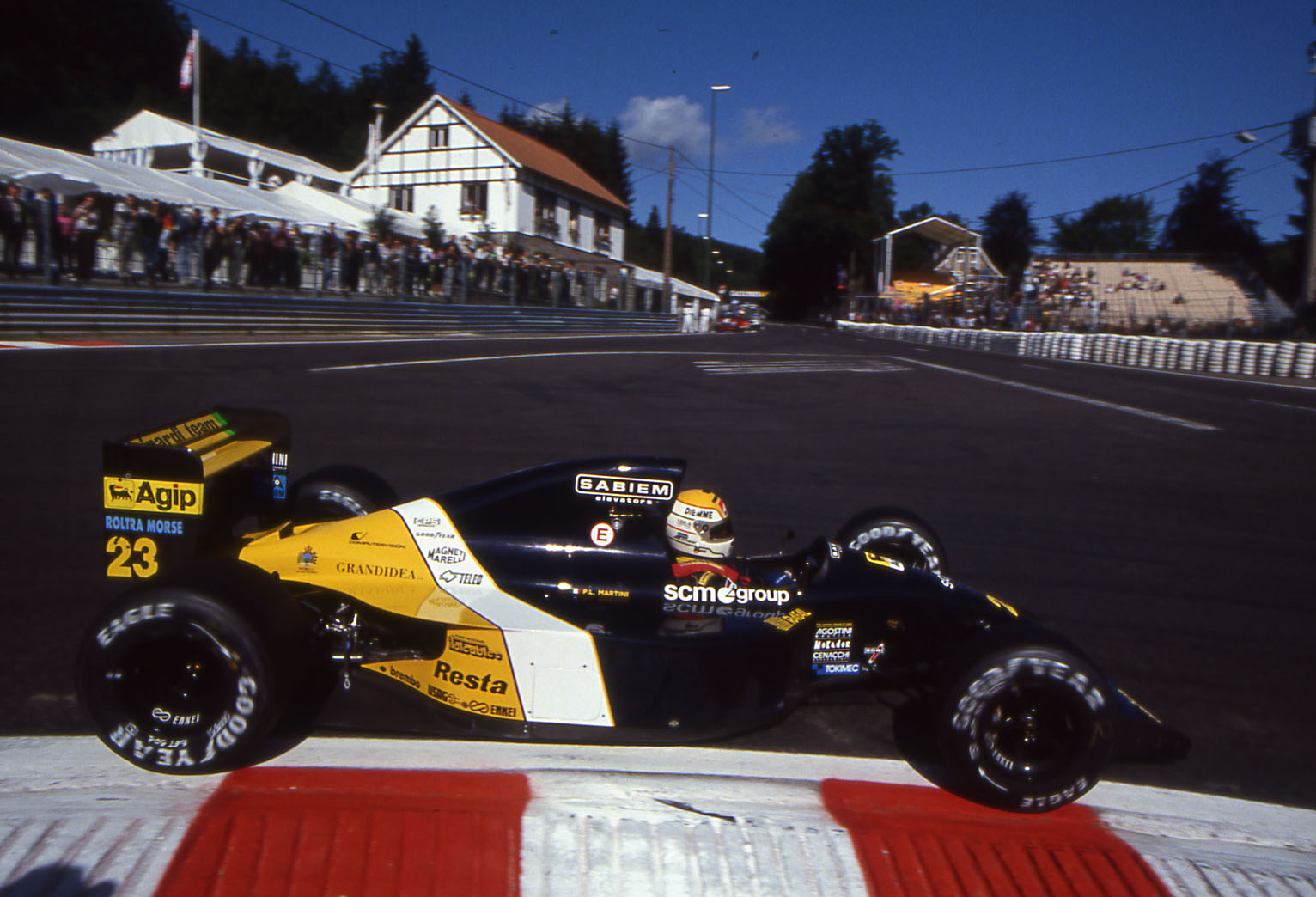 The M191's Achilles' heel was the gearbox, created in house which proved very fragile. Constantly, the clutch broke after a few race laps forcing the drivers to continue on without.
Despite this the car stood out constantly reaching the top 10 in qualifying in the last eight GPs of the season (from Hungary to Australia) achieving two fourth places (at Imola and Estoril with Martini) and a total of six points and 7th amongst the Constructors of the 18 teams entered.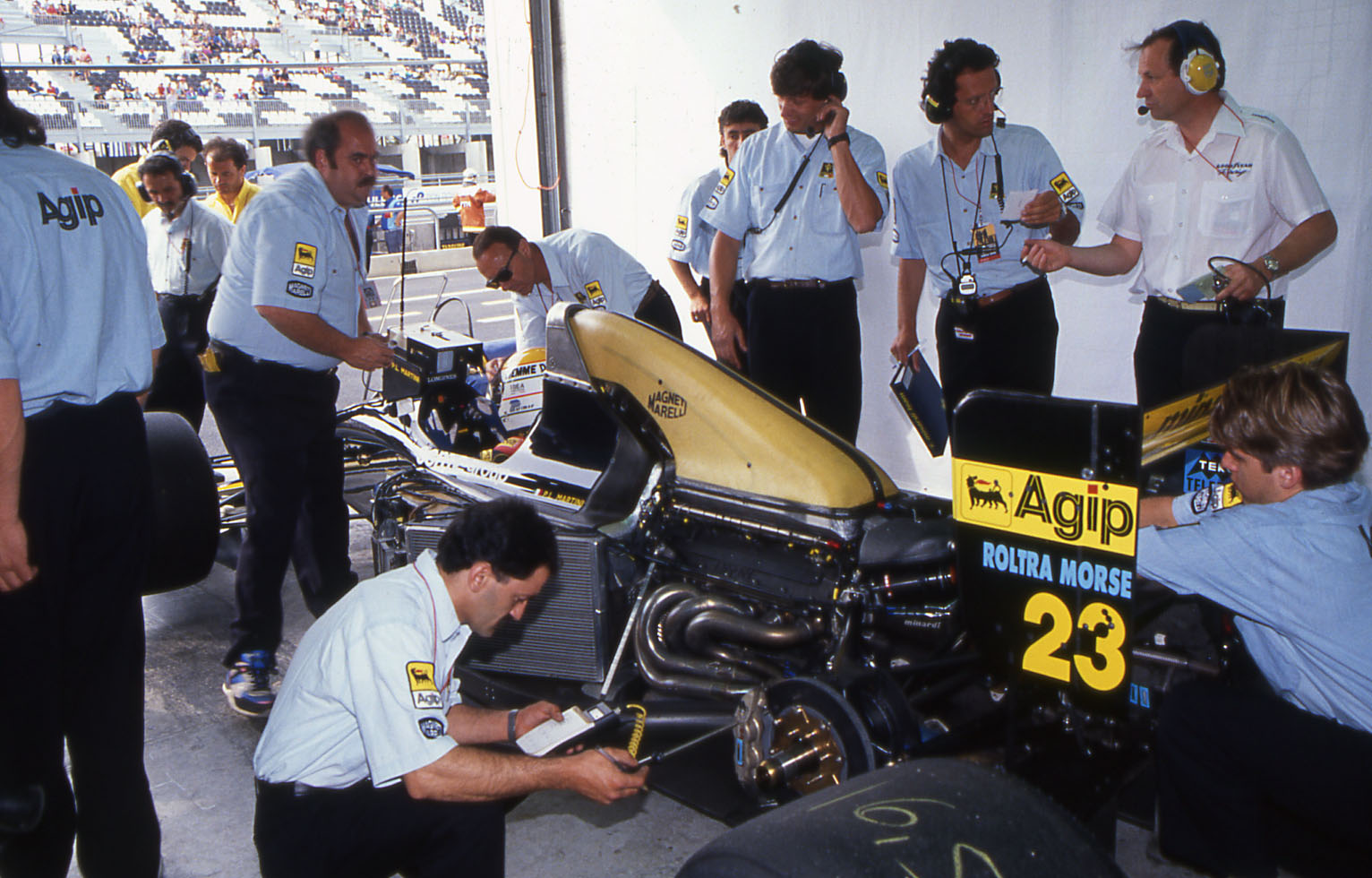 As stated, the season's first great satisfaction came on April 28th on a Sunday strongly conditioned by the rain. On the home track, the third round of the season, Martini achieved a real masterpiece placing 4th at the end of a race run after the 20th lap without the clutch and therefore with the nightmare of breaking the gearbox and without being able to stop at the pits to change tyres. It was a true triumph.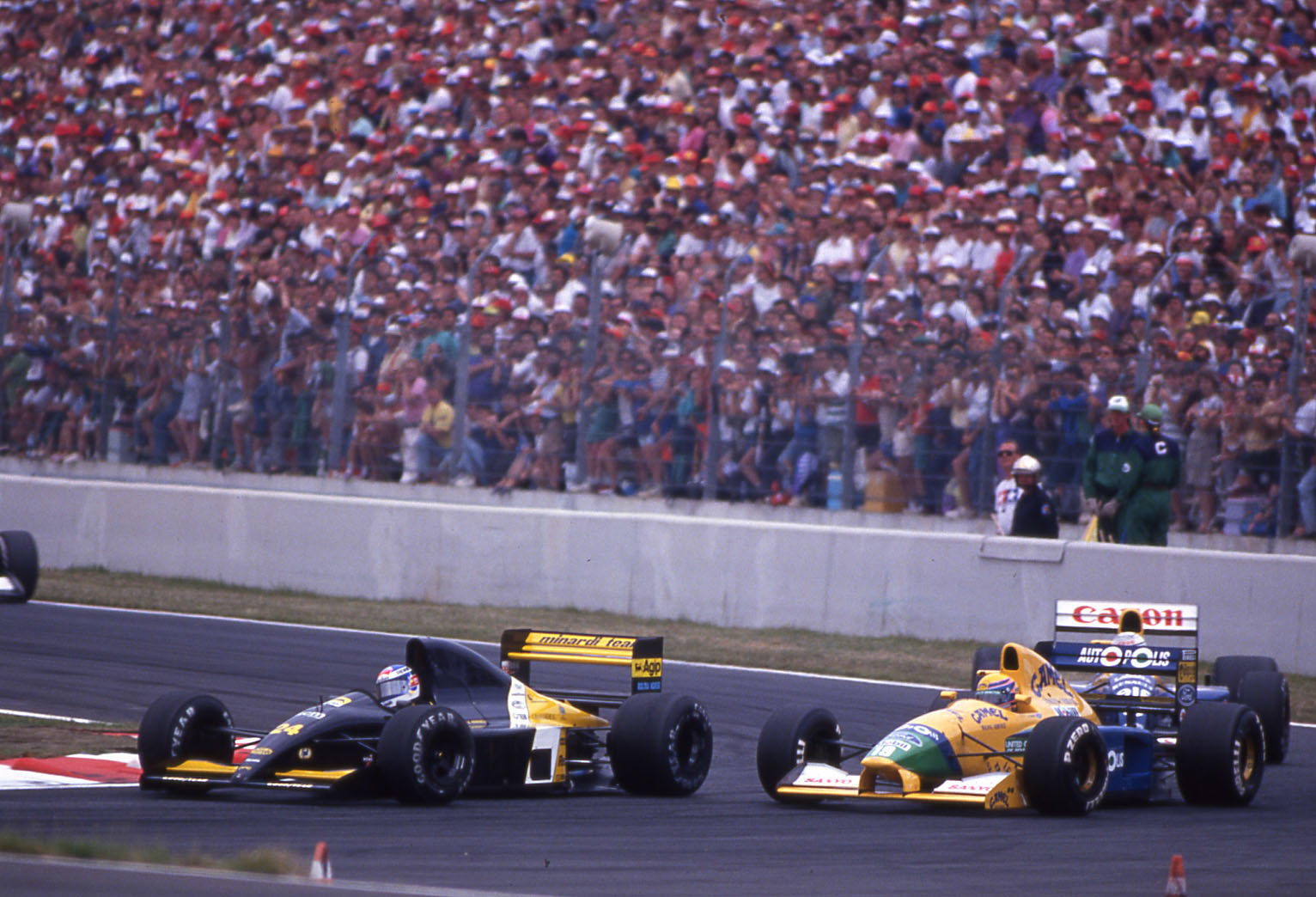 With this result the trust in Ferrari was also rewarded, having brought the only car with a Ferrari engine across the finish line on the darkest day for the cars in red with Prost out in the formation lap and Alesi stuck in the sand at the Tosa bend immediately after the start. The same situation occurred in Montreal with the M191 no. 23 which crossed the finishing line in seventh place with the only surviving Ferrari engine.
On July 15th, on the occasion of the British Grand Prix, the Minardi Team crossed the finish line of 100 grands prix, finishing in 9th place. The 1985 Brazil GP was a distant memory.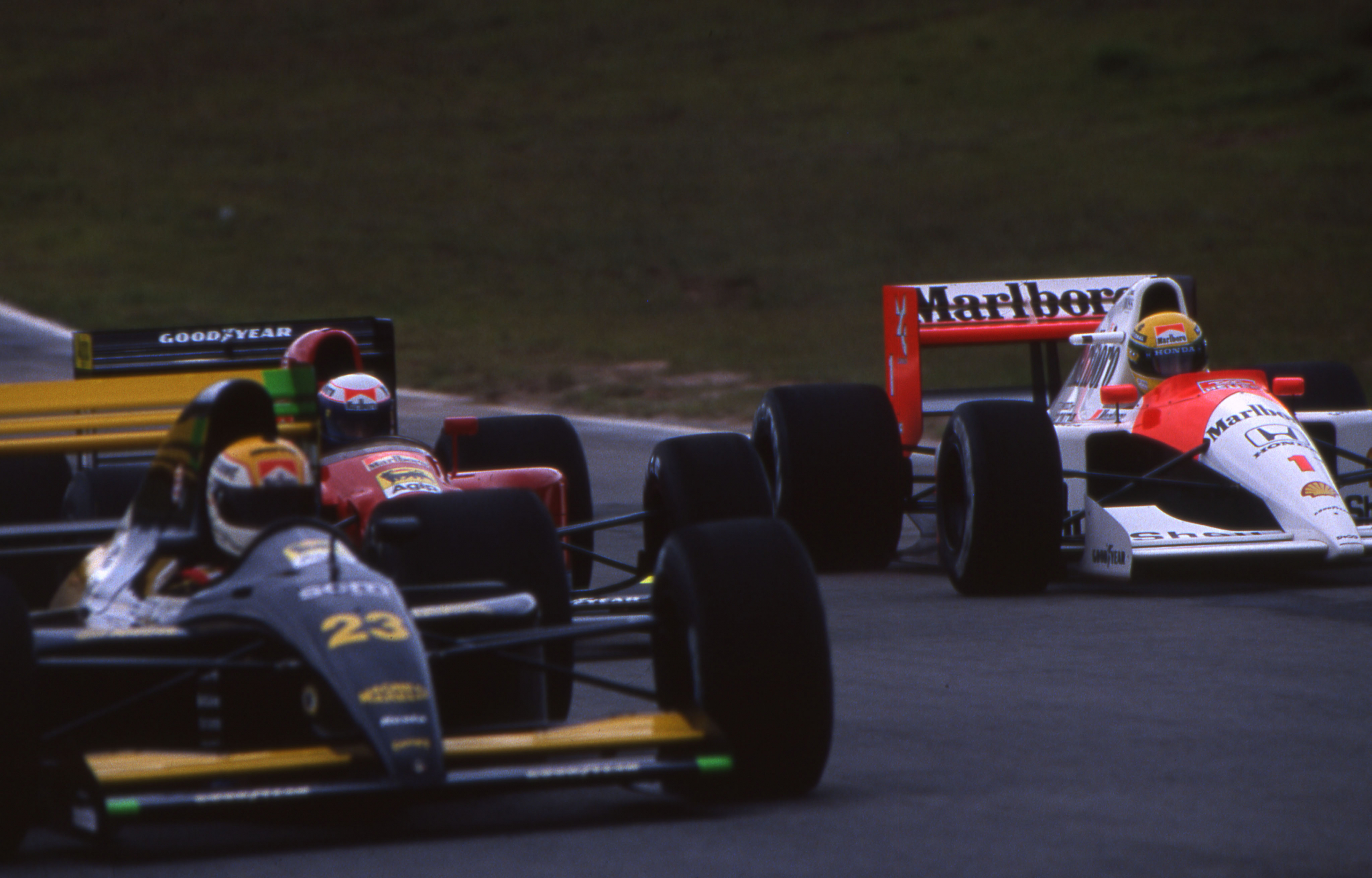 https://www.minardi.it/wp-content/uploads/2020/04/1991_05_CAN_Martini_D1.jpg
1040
1532
Redazione
http://www.minardi.it/wp-content/uploads/2019/07/logo_m-1.png
Redazione
2020-04-19 15:00:43
2020-04-19 12:08:21
MINARDI M191 | THE FERRARI ENGINE CAME