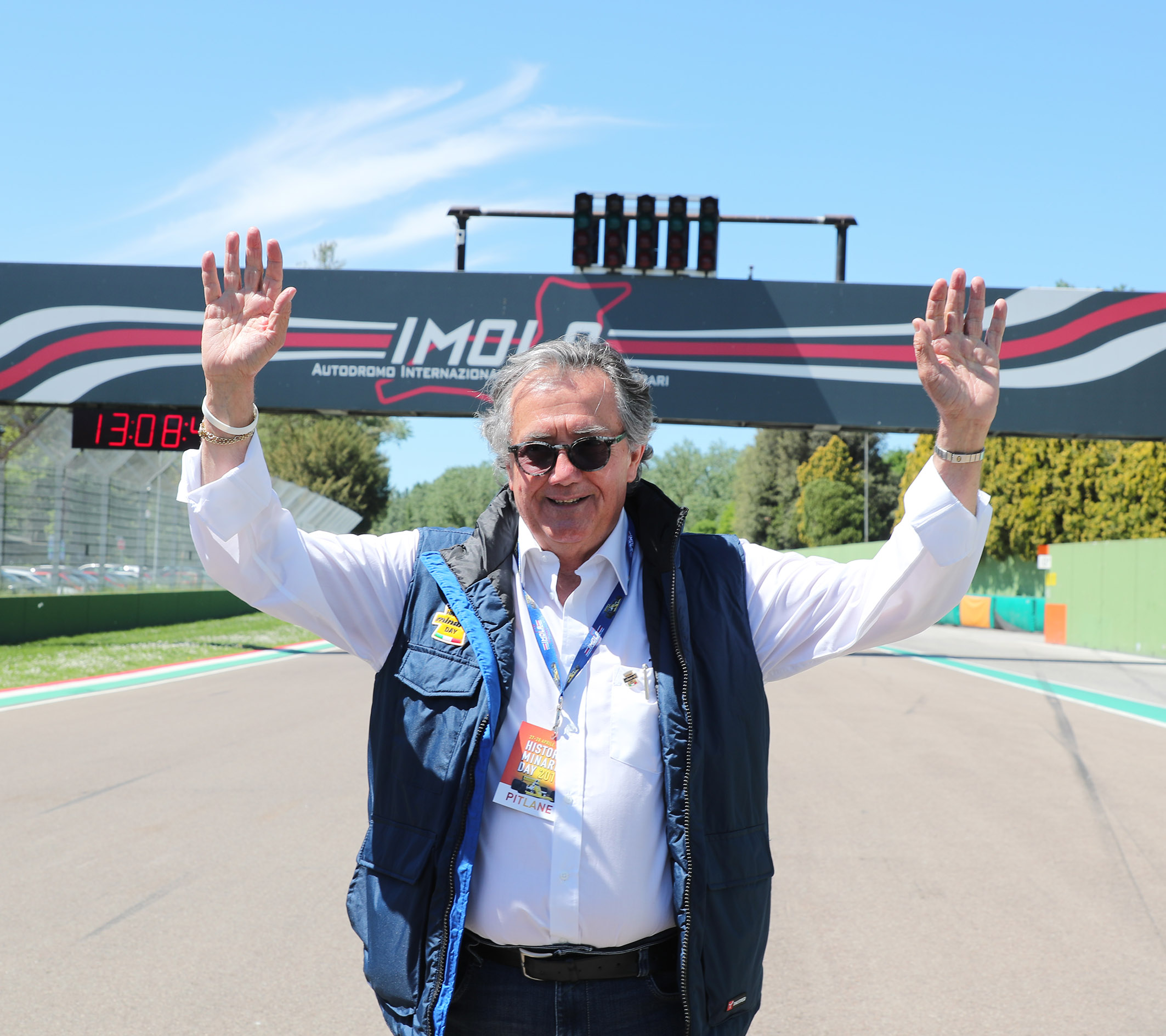 If, on the one hand the Azerbaijan GP gave us the usual unstoppable Red Bull which set the third double of the season (in the first four rounds), on the other hand Ferrari set its seal on the double pole position and on the two podiums with Charles Leclerc interrupting the positive streak of Fernando Alonso and Aston Martin (always on the podium since the start of the season).
"I was left positively impressed by the two times set by Leclerc in the final part of the GP with the fuel tank full and hard tyres. The driver from Monte Carlo lapped in the same times as Verstappen and Perez staying in the tussle for the fastest lap, together with Nando (which then went to George Russell after the pit-stop). It was exciting. A positive sign, above all connected to the wear of the tyres, one of the SF-23's Achille's heels," commented the President of Formula Imola, Gian Carlo Minardi.
Leclerc crossed the finish line little more than 21 seconds from the winner Perez, paying a gap of 44 tenths of a second per lap. "A major step forward compared to the 7-8 tenths of a second at the start of the season. Ferrari managed to make the most of the month without races to make its car grow, also because now demanding tour-de-force awaits them with 5 GPs in six weeks".
After Miami the world championship will come to Imola's Enzo and Dino Ferrari Circuit for the Qatar Airways Gran Prix of the Made in Italy and Emilia-Romagna from May 19 to 21. "At Imola I expect even smaller gaps. Ferrari and Aston Martin could start to interfere in Red Bull's schedule. Amongst other things it will be the setting for a new form of qualifying: the drivers will face Q1 with the hard compound, Q2 with the medium and Q3 the soft. An unknown factor to keep us entertained and a major reason to support Ferrari. Charles Leclerc, Sergio Perez and all our favourites. I hope to see many fans also on the Friday and Saturday when there will also be support races".
The President of Formula Imola called all the enthusiasts and fans together to experience the first European round with many new features, and an intense racing programme between Formula 1, Formula 2, Formula 3 e Porsche Supercup "If the teams have taken advantage of this month long gap to develop their racing cars, we have worked to make the Circuit as accessible and comfortable as possible. In order to satisfy the needs of the fans we have set up another six grandstands and other new developments will be announced soon. Furthermore, the weekend's programme will be full of races, with many Italians already protagonists. Above all in Formula 3" Tickets are on sale on the Circuit's website.
https://www.minardi.it/wp-content/uploads/2022/04/SABATO-MATTINA-29.jpg
1889
2126
Redazione
http://www.minardi.it/wp-content/uploads/2019/07/logo_m-1.png
Redazione
2023-05-01 20:10:01
2023-05-01 20:10:01
GIAN CARLO MINARDI CALLS ALL THE FANS TO IMOLA "WE'RE READY. A WONDERFUL WEEKEND AWAITS US"