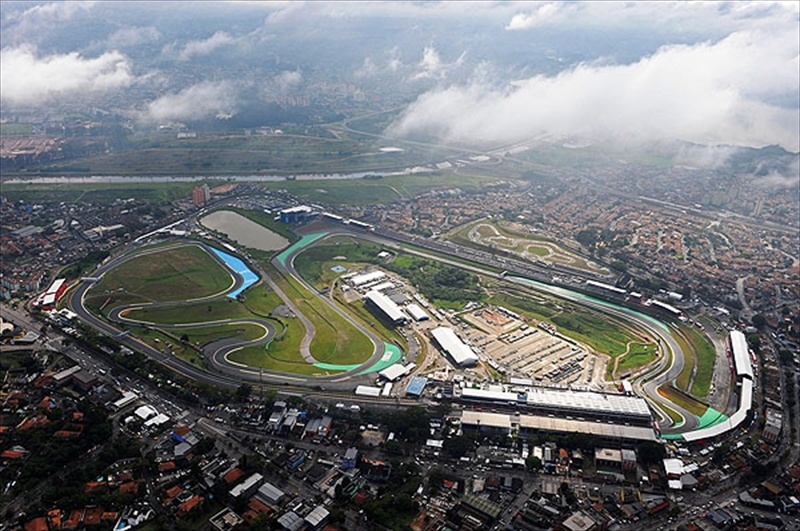 We have come to the penultimate round of the 2022 F1 World Championship.
Drivers and teams have arrived at the Interlagos track where three days of unstable weather should be waiting for them.
In conditions of rain we have seen upheavals up to the last lap, as happened in 2008 with Felipe Massa World Champion for a handful of seconds until Lewis Hamilton in the McLaren got the better of Timo Glock in the Toyota, so becoming the youngest world champion in Formula 1 history.
In the case of torrential rain with the ups and downs dangerous streams crossing the track can be created. On the race front it will be an interesting weekend because there are many duels. If first place in both the constructors' and drivers' fronts has been assigned, the duel between Ferrari and Mercedes is still open for second place. At the present time the team from Maranello has a lead of 40 points over its direct rivals.
No less important are the duels behind them: Alpine and McLaren are fighting for fourth place with a gap of only 7 points in favour of the French team. Alfa Romeo and Aston Martin are playing for sixth place. Up to now the pair Bottas-Zhou has brought the team 7 more points that Vettel-Stroll.
Only one point – 36 against 35 – separates Haas from Alpha Tauri for eighth place: positions that turn into money for the following season.
On the other hand, the direct duel between Sergio Perez and Charles Leclerc for the title of Vice Champion is a question of prestige. In Brazil Red Bull's driver will take to the track with a lead of five points over the driver from Monte Carlo.
Brazil will also be the setting for the third, and final, sprint race scheduled for Saturday at 8.30pm which will decide the starting grid (as well as assigning the first points of the weekend) of the Grand Prix that will start at 7.00pm.
Gian Carlo Minardi
https://www.minardi.it/wp-content/uploads/2022/11/Autodromo-Jose-Carlos-Pace-Interlagos-Brazil-aerial-view.jpg
531
800
Redazione
http://www.minardi.it/wp-content/uploads/2019/07/logo_m-1.png
Redazione
2022-11-10 14:22:43
2022-11-10 14:22:43
F1 | GP BRAZIL, MINARDI "A race within the race"