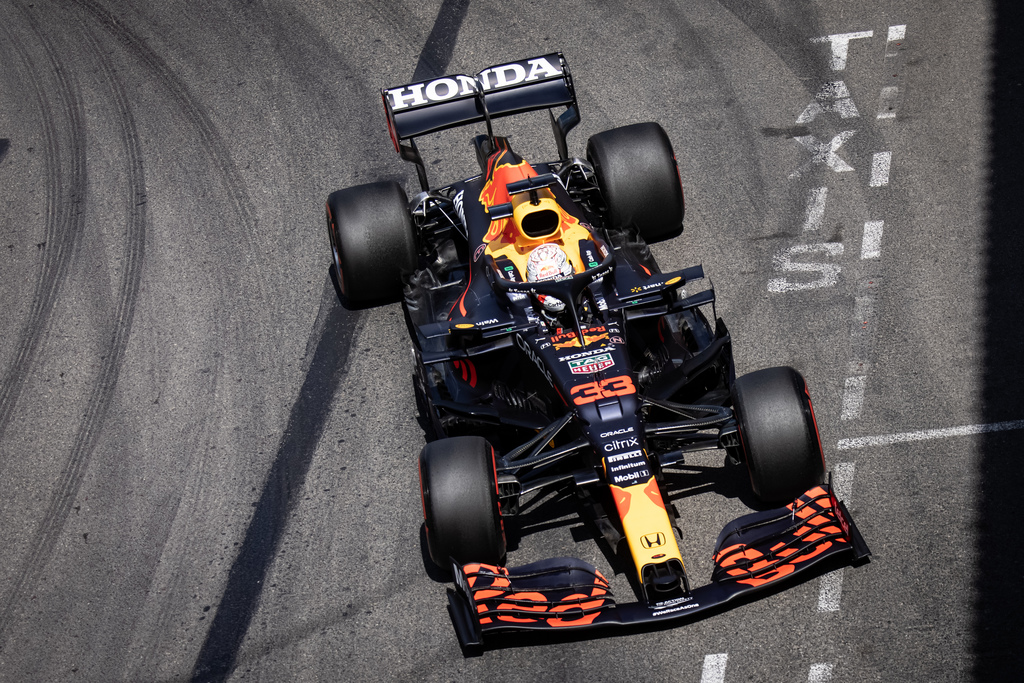 We saw an exceptional weekend. Personally qualifying was absolutely the best with minimal gaps. In Q2 we had fifteen cars enclosed within little more than a second. As often happens in the last five minutes of Q3 everyone tried to achieve the best performance and mistakes are around the corner. This time an extraordinary Leclerc, who took Ferrari to pole position, paid a heavy price.
It was a pity that he was unable to take part in the race, also because Ferrari is fighting McLaren for third place in the world championship and having two drivers in the points would certainly have been convenient rather than thinking about the win.
Despite no overtaking, as usual in Monte Carlo, these drivers gave us a thrilling grand prix won by a perfect Verstappen who was absolutely at ease with the track and his car. A perfect Red Bull.
For the first time after seven years we do not have a Mercedes driver at the top of the drivers' ladder. It was a certainly a subdued weekend for Lewis Hamilton. An unhappy grand prix can happen but I did not like his team radios and his post race comments, also because we are only at the start of the season. His fastest lap was astounding.
We are witnessing an absorbing championship and even the point for the fastest lap could be decisive for the final result. I am convinced that Hamilton and Verstappen will fight it out until the last race.
Ferrari is back on the podium with Carlos Sainz Jr. who finished ahead of Lando Norris. The McLaren driver confirmed he is the most promising driver for the foreseeable future. He fought Sergio Perez, who was subdued in qualifying but decidedly a bulldog in the race.
Sebastian Vettel finally woke up after the long hibernation. In the two laps before the pit stop showed all his worth and he managed to put his Aston Martin ahead of Gasly and Hamilton, grabbing fifth place.
Antonio Giovinazzi also deserves a very high mark. He was very good in qualifying and excellent in the race. He gave Alfa Romeo the season's first point. He showed he has all the credentials to be taken in greater consideration inside the team.
We say goodbye to Monte Carlo without having seen the safety car and with only two cars not crossing the finish line. Leclerc who did not start and Bottas who was forced to retire due to an problem in the inner right during the pit stop.
Gian Carlo Minardi
https://www.minardi.it/wp-content/uploads/2021/05/risultati-gp-monaco-2021.jpg
683
1024
Redazione
http://www.minardi.it/wp-content/uploads/2019/07/logo_m-1.png
Redazione
2021-05-23 20:04:45
2021-05-23 21:13:21
F1 | GP MONTE CARLO, THE POINT BY GIAN CARLO MINARDI "AFTER SEVEN YEARS NO MERCEDES DRIVER AT THE TOP OF THE LADDER"