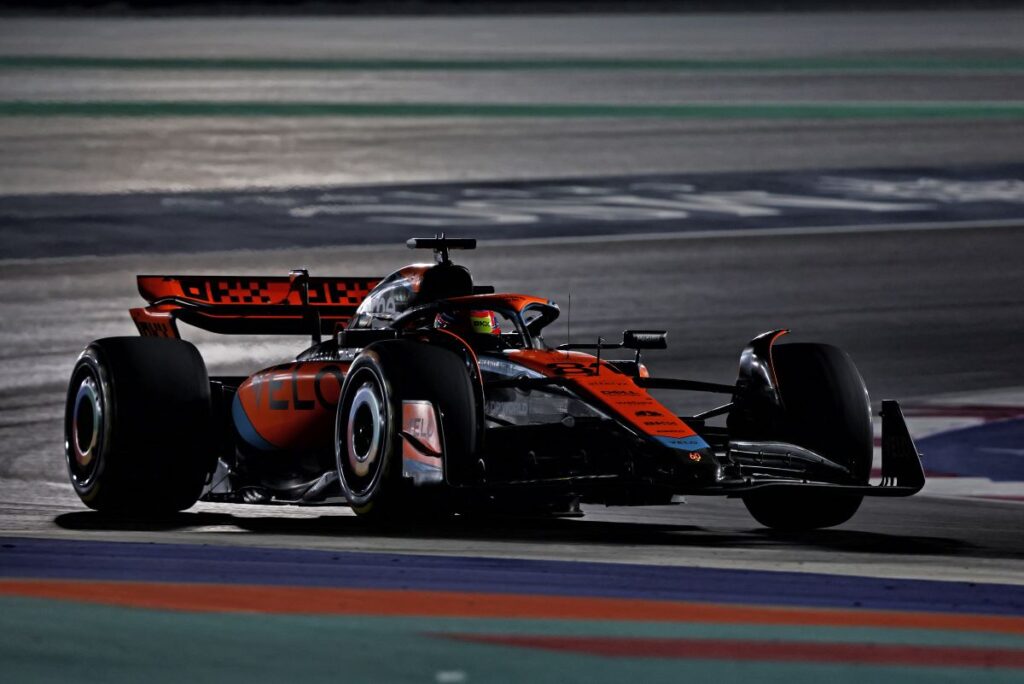 Formula 1 should be the maximum expression of Motorsport, but it is decidedly losing ground. We saw an intense weekend strongly characterized and conditioned by the penalties for exceeding the track limits, to which was also added the aggravating safety factor connected to the curbs.
I had the impression that the problem of exceeding the track limits is due to the layout of the track and the curves which are not optimal and lead the drivers to make mistakes. There really were a lot penalties and assigned to nearly all the drivers. Furthermore, the problem related to the curbs was added. All these aspects should be evaluated very carefully before issuing the approval.
We are in the presence of a track that must be subjected to careful analysis.
We always talk a lot about safety and then they force the drivers to also carry out four stops, carrying out four qualifying style stints as is shown by the Verstappen's best time, barely a second slower compared to the pole position. All this goes against the safety of the drivers themselves who crossed the finishing line exhausted. Sargeant did not hold up. On the one hand, it is correct to set the maximum number of laps for each tyre to avoid unpleasant events, but on the other hand a dangerous situation was still created. This is not good.
Analysing the results on the track all the compliments are for Piastri, winner of the sprint race and an excellent second place in the GP, ahead of his teammate Norris. He absolutely does not look like a rookie. He did not make the slightest mistake despite never having raced on this track. McLaren confirms it is great form and it is preparing to overtake Aston Martin on the ladder.
It is certainly not a surprise, but Verstappen took out his third straight world championship, rightfully entering among the greats of history.
George Russell was also very good. From last to fourth ahead of Leclerc's Ferrari. As Lewis Hamilton admitted, the seven times world champion exaggerated, compromising his race irreparably,
He was one of the very few on the soft tyres and had to recover quickly, but he also damaged his teammate who in any case was very skilful in recovering to reach the foot of the podium.
It was a difficult weekend for Ferrari which ran the race with only one car following Sainz's problem which was discovered only an hour before the start. The regulations require refuelling the cars for the race only at a certain time. At that point it was too late to remedy the inconvenience on Sainz's car which had been suffered during the sprint race. The gap from Mercedes increased slightly.
Aston Marting was also under the weather. Ok, it races with only one driver (Fernando Alonso), but it is not an easy car to drive.
Alonso's mistake confirms this. Faced with this McLaren fourth place is at risk.
Gian Carlo Minardi
https://www.minardi.it/wp-content/uploads/2023/10/piastri-secondo-posto-mclaren-gp-qatar-1024x684-1.jpg
684
1024
Redazione
http://www.minardi.it/wp-content/uploads/2019/07/logo_m-1.png
Redazione
2023-10-09 09:02:57
2023-10-09 09:02:57
F1 | GP QATAR, THE POINT BY GIAN CARLO MINARDI "TRACK TO BE REVIEWED. OSCAR PIASTRI MASTERLY"