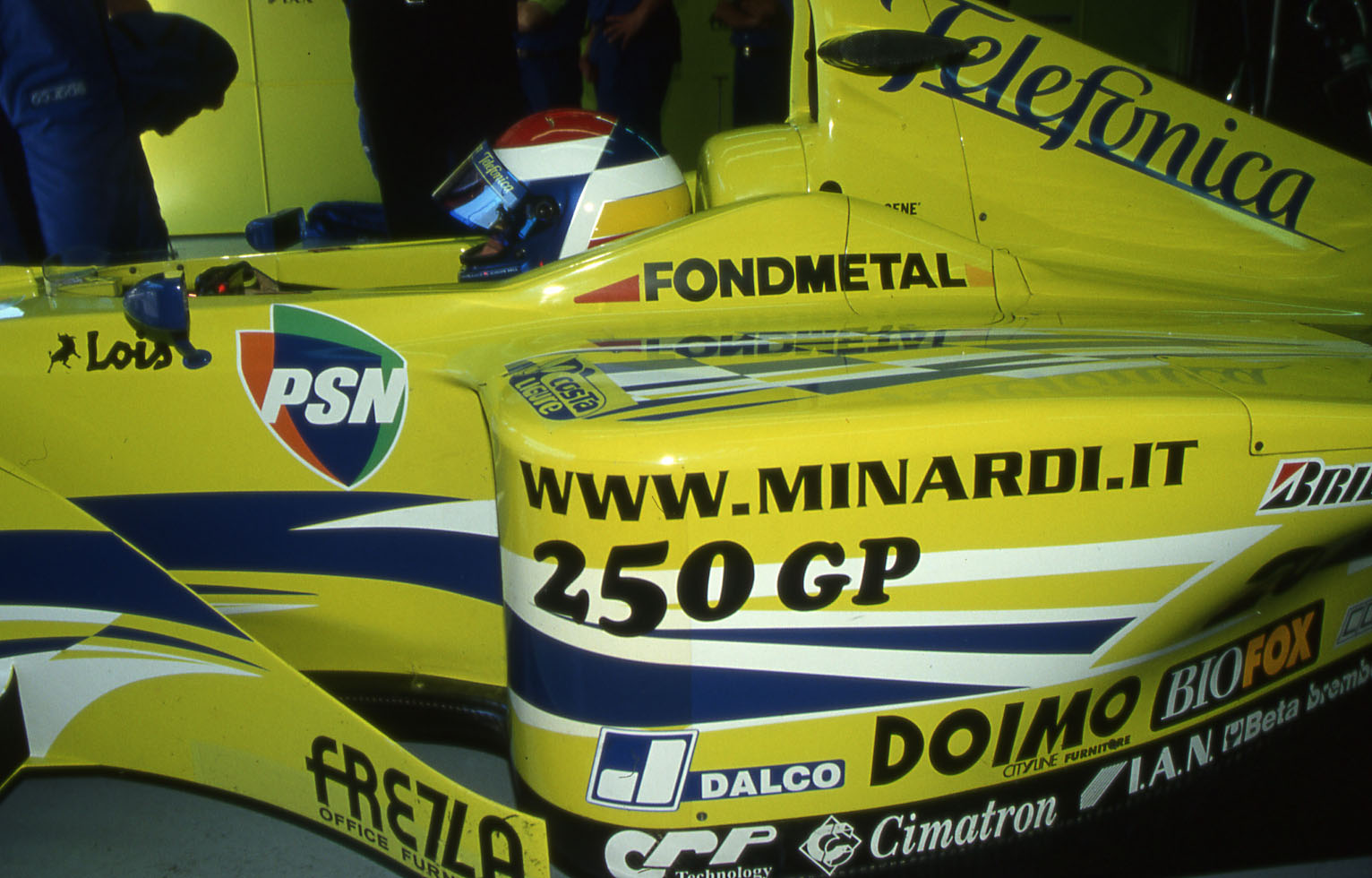 Gustav Brunner designed an innovative racing car for the 2000 season. The M02 presented a lower and more pointed nose cone, compact sides, high exhausts and a slimmer central part of the car's body.
A further improvement compared to the M01 was represented by the new totally titanium gearbox produced by CRP in Modena which had extremely limited dimensions and introduced in the Spanish GP.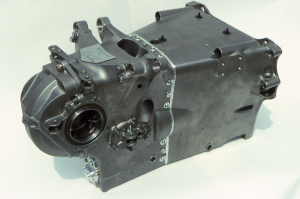 Furthermore, during the season Minardi introduced two other new developments. The first was the first F1 racing car to adopt set down brake callipers and the never before seen double U shape of the rib to ease the entry and exit of the driver from the cockpit.
Once again the car's weak point was the engine, the V10 Cosworth which was renamed Fondmetal. With a more powerful engine and adequate development the Minardi M02 could have placed in the middle of the standings.
After the positive start to the season the financial support of Telefonica grew (the livery changes as well) which continued to support the Spaniard Marc Genè who was joined by the Argentinean Gaston Mazzacane with Luca Badoer called back to Ferrari to continue in his role as test driver.
In the opening Grand Prix of the season in Australia on March 12 Genè took the M02 to 8th place with Mazzacane repeating the result on May 12 at the European GP at Nurburgring. At the A1 Ring in Austria the Spaniard once again finished in 8thplace.
On August 27 on the occasion of the Belgian GP between the ups and downs of the Ardennes the Minardi Team crossed the finish line of 250 GP.
During the season the Minardi Team again placed in the top-10: Mazzacane was 10th at Interlagos and on the home track in the temple of speed in Monza where Marc and Gaston crossed the finish line in 9th and 10th places respectively. Thanks to these results the Minardi Team once again took 10th place in the Constructors'' ladder in front of the Prost of Alesi and Heidfeld.
Unfortunately the season was marked by the discovery of Rumi's incurable medical condition which forced him to sell his shares, with Paul Stoddart as the new purchaser.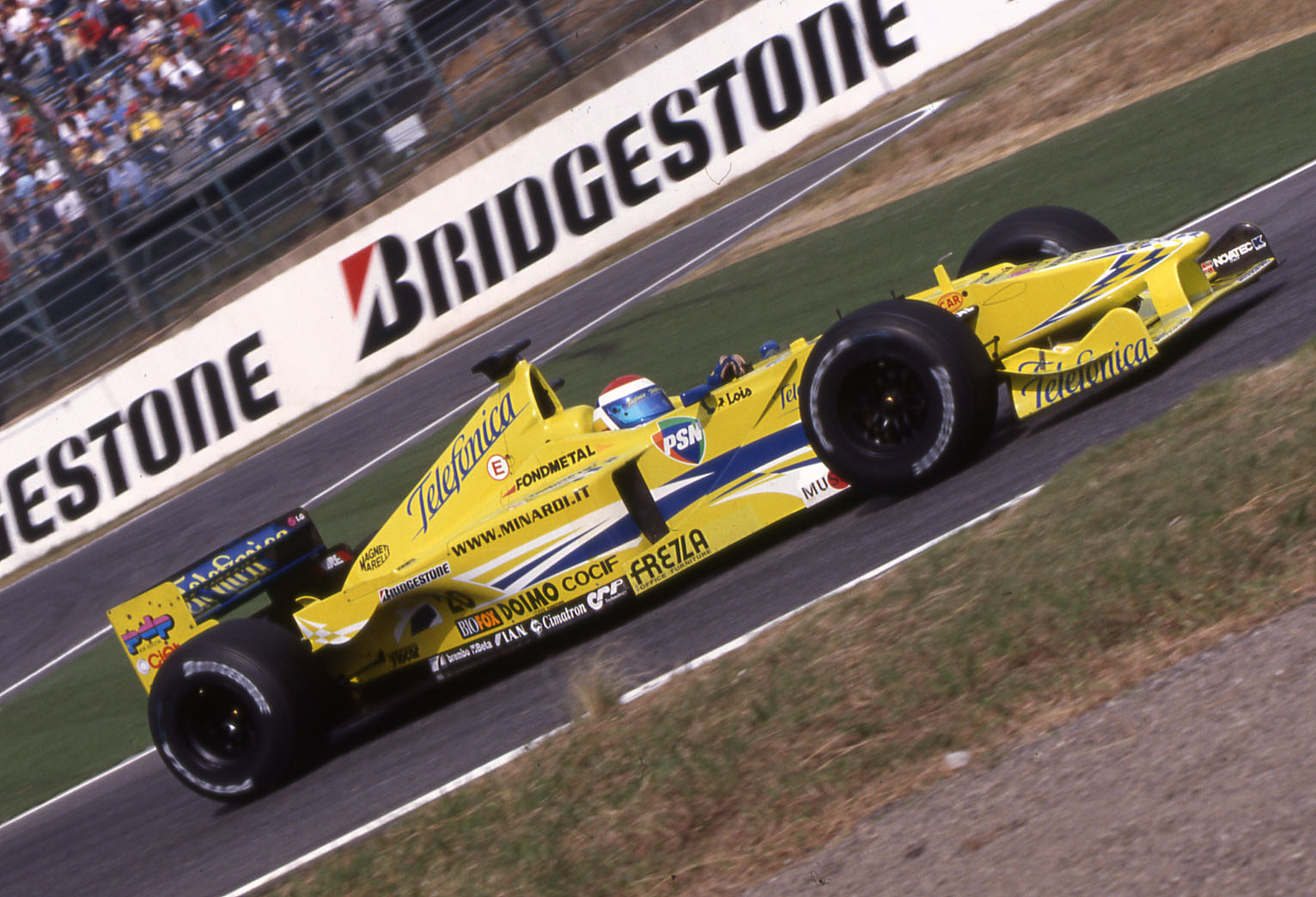 https://www.minardi.it/wp-content/uploads/2020/04/2000_13_BEL_13_Genè_C1.jpg
980
1532
Redazione
http://www.minardi.it/wp-content/uploads/2019/07/logo_m-1.png
Redazione
2020-05-02 10:55:22
2020-05-02 10:55:22
MINARDI M02 | NEW TECHNOLICAL DEVELOPMENTS AND ATTAINING 250 GP