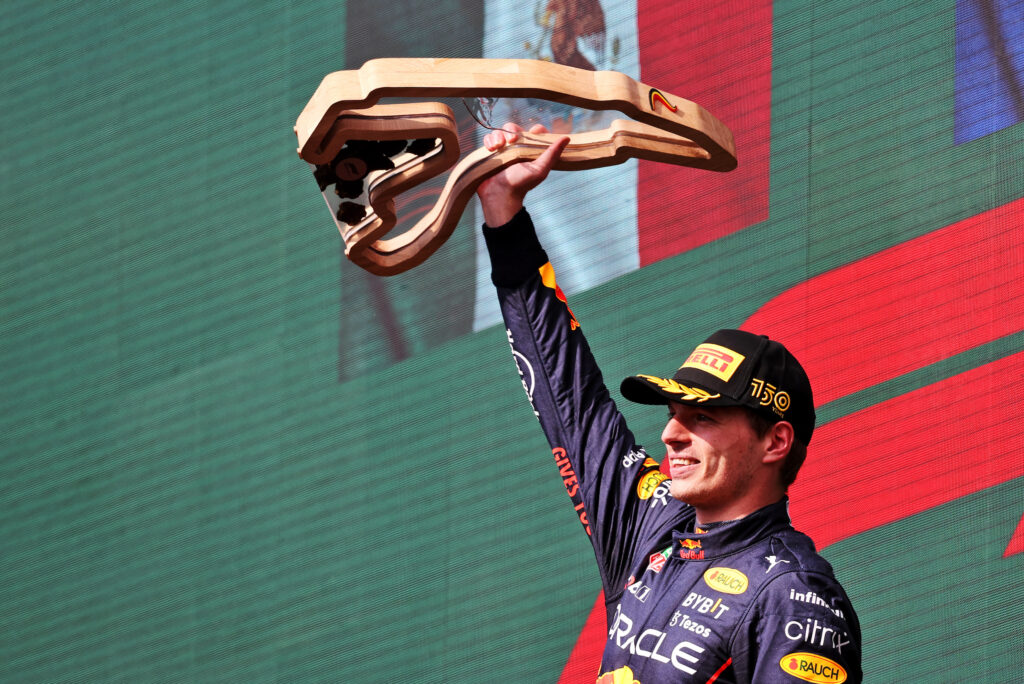 We have left the summer break behind and the "new" season has begun with Red Bull always at the top but able to significantly increase the lead over its direct rivals Ferrari.
again Adrian Newey was the most skilled in interpreting the updated regulations. A superlative Max Verstappen relegated his team mate to more than 17" with the same car.
There are still 8 races to go to the chequered flag but now, – rightly – the title is in the hands of the Dutchman.
Ferrari said goodbye to Spa-Francorchamps with the podium thanks to Carlos Sainz's third place but it paid a big gap of more than half a second a lap. The Spaniard made the most of his material while once again Charles Leclerc had to take "misfortune" into account. The rip-off visor (from the Dutchman it seems) got blocked in the brake socket overheating and damaging the sensors that led to the mistake of management of the speed limiter that cost the driver from Monte Carlo the 5" penalty. Honestly, I would not have risked the two points that were already sure to try and grab the extra point for the fastest lap. Each pit stop is risky. The choice did not pay off Sunday but it is part of the choices that must be made during a race.
It was a step forward by Mercedes. As expected Toto Wolff's team benefitted from the change of regulations and moved to only 41 points from Ferrari which confirms the second place behind Red Bull but it must be careful.
Spa-Francorchamps was the also the stage for many penalties in the starting grid. Of the 20 drivers on the grid 8 had to serve penalties (Verstappen, Leclerc, Ocon, Norris, Zhou, Schumacher, Bottas and Tsunoda). It is a regulation I still do not like. Unsporting in that it nullifies the result of qualifying. Furthermore, it is mainly the driver who pays most when it should be the team to be sanctioned in terms of points. From here on will we be able to witness more and more of these episodes.
Now we await two tough races: the Dutch and the Italian GPs. For the spectacle I hope that it was only an unhappy episode for Ferrari even if the signs that we saw are unfortunately not positive.
On this occasion, I want to thanks all the fans who came to Imola for the sixth edition of the Historic Minardi Day. It was exciting seeing the garages full of young people.
Gian Carlo Minardi
https://www.minardi.it/wp-content/uploads/2022/08/Max-Verstappen-Red-bull-Spa-Francorchamps-Belgio-gara-F1-Formula1-1024x684-1.jpg
684
1024
Redazione
http://www.minardi.it/wp-content/uploads/2019/07/logo_m-1.png
Redazione
2022-08-29 22:58:01
2022-08-30 09:44:03
F1 | GP BELGIUM, THE POINT BY GIAN CARLO MINARDI "FERRARI MUST WATCH MERCEDES AT ITS BACK"