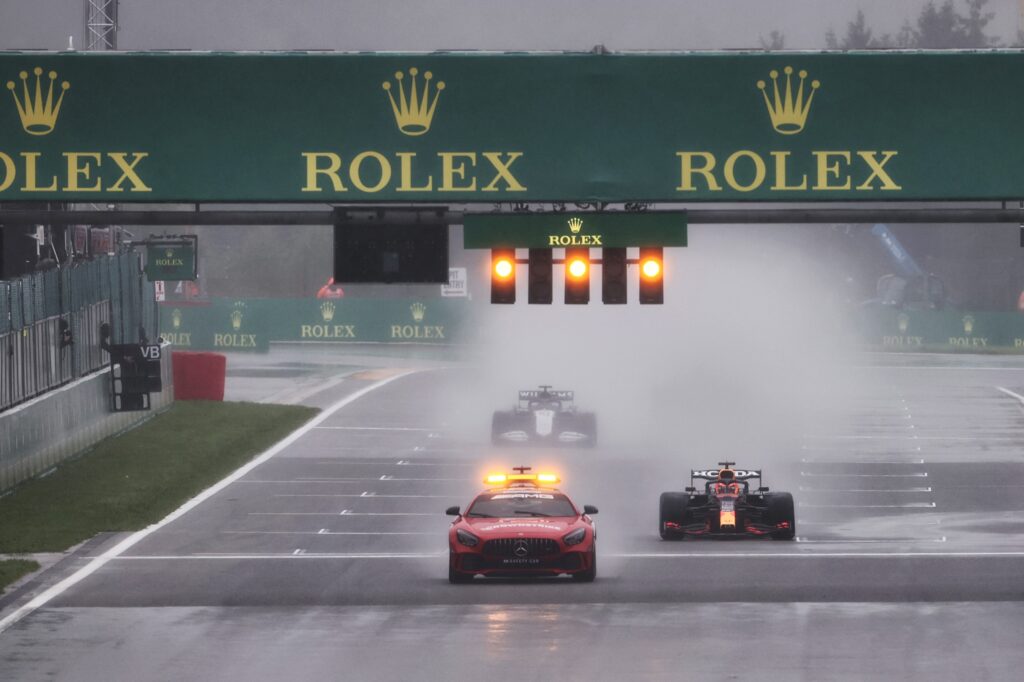 There was safety in first place and this was protected. The decision not to run was smart as visibility was practically zero. The long winding row of cars had to lengthen to try and catch a glimpse of something as even the rear lights of the cars were no longer visible. Maybe this decision came a few hours late but I also understand the need of the organizers to start the race to protect the economic part. At times it is too easy to criticize.
Honestly the only negative point for me was the allocation of the points. Williams certainly hit bingo with both the cars in the points and Russell on the podium behind Verstappen but in so doing this may may have distorted  the constructors' ladder (and therefore the attribution of the television rights to the teams) and the race for the world championship.
All this takes me back to 1985, again on the occasion of the Belgian Grand Prix at Spa-Francorchamps. On that occasion we had a completely opposite weather with completely abnormal heat. The road surface had been completely relayed in the days preceding the race. The power of Formula 1 powered by the turbo engines had blown away the new surface creating a situation of great danger.
On that occasion the weekend was suspended from the Friday and subsequently recovered in the month of September. With today's calendars it is impossible to think of a similar solution.
Therefore, I am 90% in agreement with the decision taken. What is lacking is the 10% linked to the allocation of the points. All that remains is to look forward to Holland.
Gian Carlo Minardi
https://www.minardi.it/wp-content/uploads/2021/08/XPB_1105189_HiRes-1024x682-1.jpg
682
1024
Redazione
http://www.minardi.it/wp-content/uploads/2019/07/logo_m-1.png
Redazione
2021-08-30 21:33:00
2021-08-31 14:44:19
F1 | GP BELGIUM, THE POINT BY GIAN CARLO MINARDI "THE ALLOCATION OF THE POINTS HITS A WRONG NOTE"