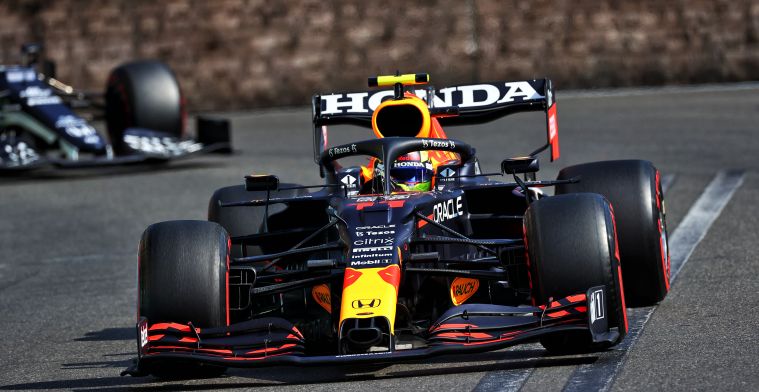 Although it is still the car of reference, it is clear that Mercedes has lost the great advantage that we were used to. Mercedes is suffering at the moment, as shown by Valtteri Bottas' results, today he even finished outside the points zone. Despite the mistake at the restart Lewis Hamilton managed to hide his car's currents difficulties. You do not see Mercedes say goodbye to a GP with zero points every weekend.
On the other hand we have a Red Bull in great shape that, thanks to Sergio Perez's win, managed to extend its lead on the ladder. The Mexican replied on the field to Marko's declarations on his renewal. He is certainly not new in this type of performance and he is a driver that I really like. At this moment he only has to improve in qualifying.
It was a Grand Prix that was flying by anonymously enough until Verstappen left the scene. Race management opted for a restart, surely a new way that we will have to get used to. Like it or not, the final two laps were exhilarating and they certainly cancelled what had happened (or not happened) up to that point. The tussle between Leclerc and Gasly was very good with Alpha Tauri's Frenchman responding promptly to the Ferrari driver's assault and he went onto the podium.
After yesterday's pole position today's result reflects the true potential of Ferrari which however leapt over McLaren on the ladder. The forces on the field are lining up and there are a number of tussles on the field that will certainly entertain us in the next rounds. The level of the championship is very high and the difference is very tight. This Saturday we again saw in Q2 ten cars enclosed in a few tenths of a second.
Congratulations also to Vettel. After the positive result in Monte Carlo he went onto the podium in second place. It was a result that will certainly lift his spirits. It may be a little early but he is coming out of the "tunnel".
Gian Carlo Minardi
https://www.minardi.it/wp-content/uploads/2021/06/v2_large_a54777529aa9deac82892398d0066c28408fc15d.jpg
392
759
Redazione
http://www.minardi.it/wp-content/uploads/2019/07/logo_m-1.png
Redazione
2021-06-07 00:26:00
2021-06-07 00:27:17
THE POINT BY GIAN CARLO MINARDI "MERCEDES IN DIFFICULTY'"