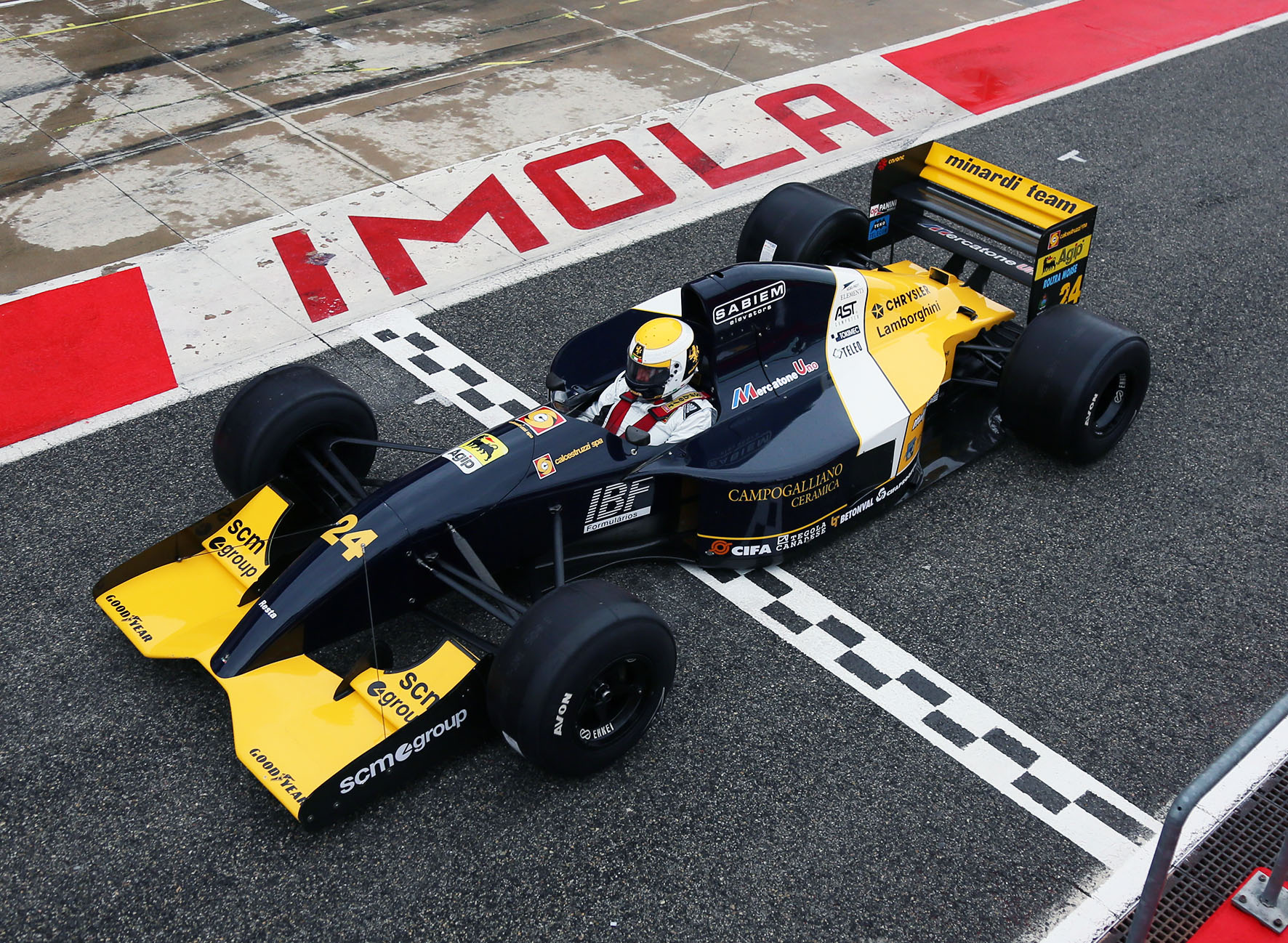 Sunday May 7, 2017, Imola's Enzo and Dino Ferrari Circuit. This was certainly another important date in the history of the Minardi Team and especially for Gian Carlo Minardi.

Since we began this trip amongst the cars from Faenza many of you fans have asked us to tell the story of the Lamborghini powered Minardi M192 but we deliberately waited.
As we said, May 7, 2017. Why this date rather than go back to May 17, 1992, the day of the M 192's debut in the Formula 1 World Championship at the San Marino Grand Prix (the 5th Grand Prix)?
We are again at the Santerno circuit but the occasion was the second edition of the Historic Minardi Day, the event created by Gian Carlo Minardi together with his brothers and brought to the track alongside Formula Imola.
Collector and driver Fritz van Eerd made available to Gian Carlo Minardi the M192-Lamborghini (ex Fittipaldi. Zanardi and Morbidelli) who thus made his absolute debut at the wheel of one of his cars. In fact, we discovered that before then Gian Carlo had never wanted to try one of his cars.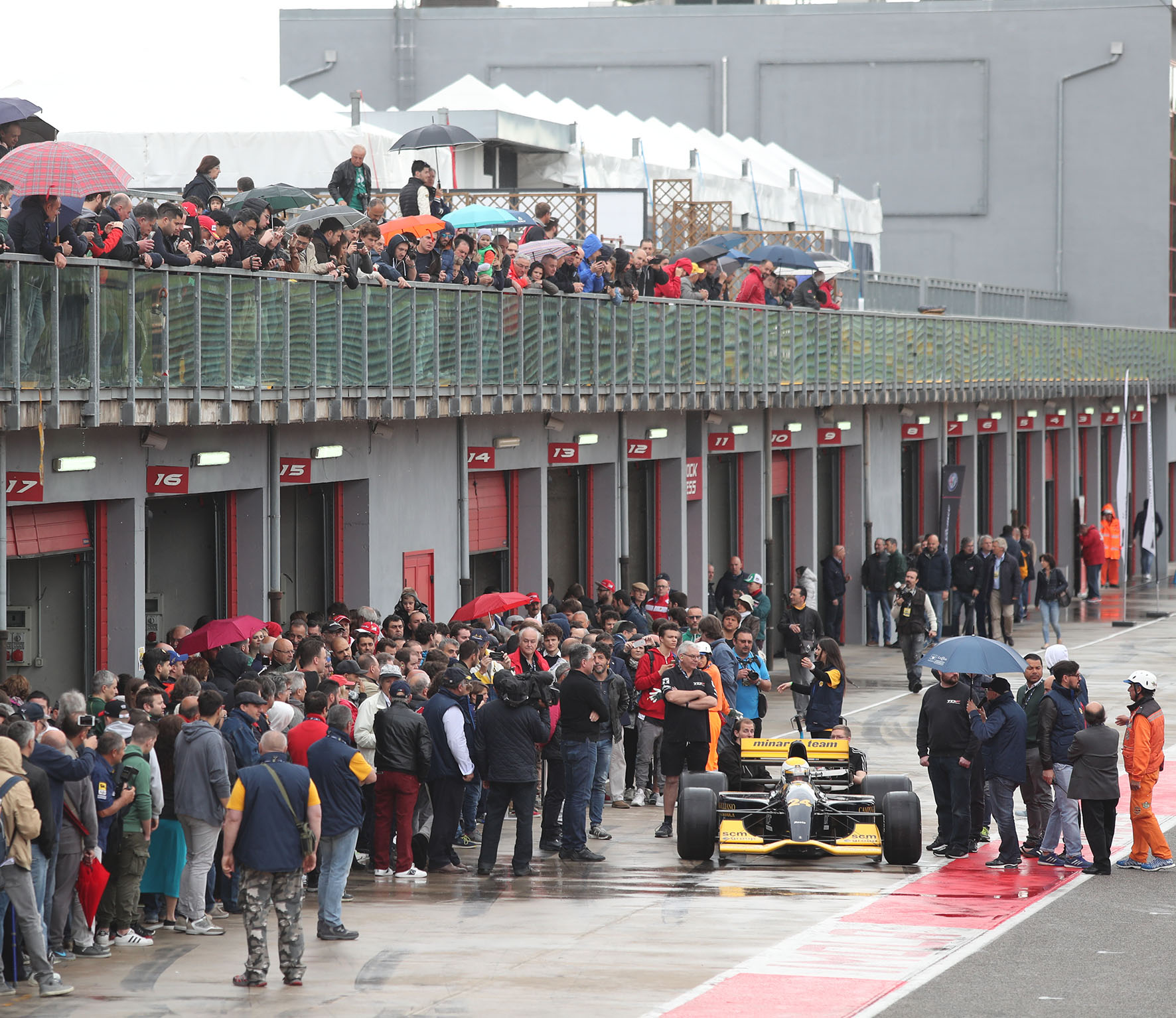 The circuit's pit lane and terrace were full of fans and the Gian Carlo's exit from the pit was accompanied by a roar and applause.
"It was a magic moment and I must thank my friend Frits van Eerd. This event will stay in the history of the Historic Minardi Day, also because I'm sure I set the slowest ever lap at the wheel of a racing car," remembered a smiling Gian Carlo.
The racing car designed by Aldo Costa mounted a Lamborghini engine-gearbox group and is characterized by a highly visible front wing inspired by the Jordan (which proved to be rather unstable).
This solution was the main cause of the performance problems of the car as it was extremely hard to find a good compromise between slow and fast, while on some circuits such as Hungaroring and Spa it was downright undriveable.
At high speed the front wing loaded too much forcing penalizing choices on the set up to avoid under steer at speed. In view of the Italian GP in Monza the team decided to take a step back and returned to the design of the M191 and the balance of the car changed radically.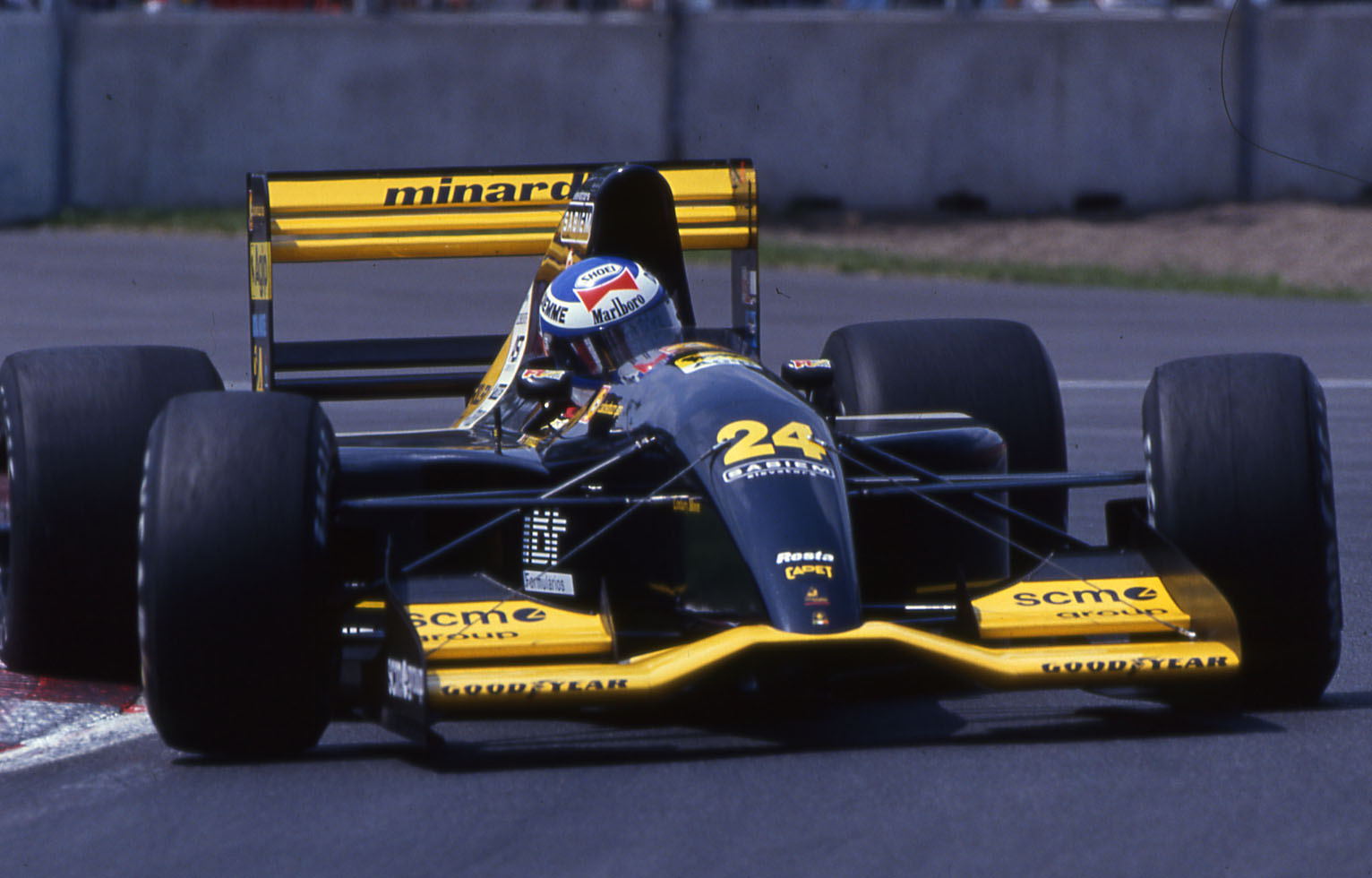 Not coincidentally, on that weekend Morbidelli took 10th place on the starting grid while in Japan Fittipaldi took a deserved 6th place.
It was a car with major potential, unfortunately created badly, but it is still in the hearts of many fans. Since May 7, 2017 there is also another reason.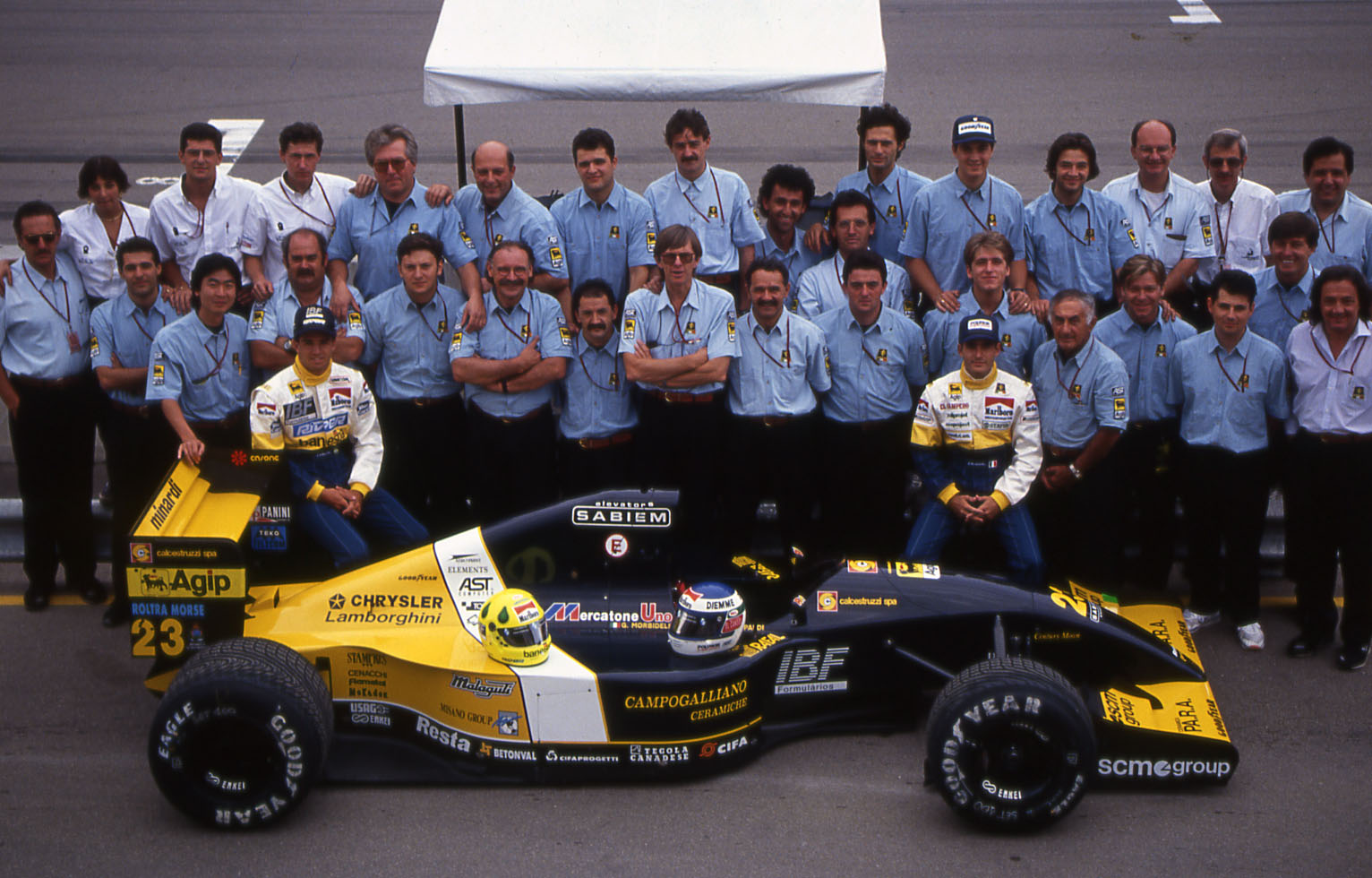 https://www.minardi.it/wp-content/uploads/2020/05/MINARDI-GIANCARLO-IN-PISTA-10.jpg
1298
1772
Redazione
http://www.minardi.it/wp-content/uploads/2019/07/logo_m-1.png
Redazione
2020-05-15 10:35:32
2020-05-15 11:57:15
MINARDI M192 | GIAN CARLO MINARDI'S DEBUT IN "HIS" IMOLA